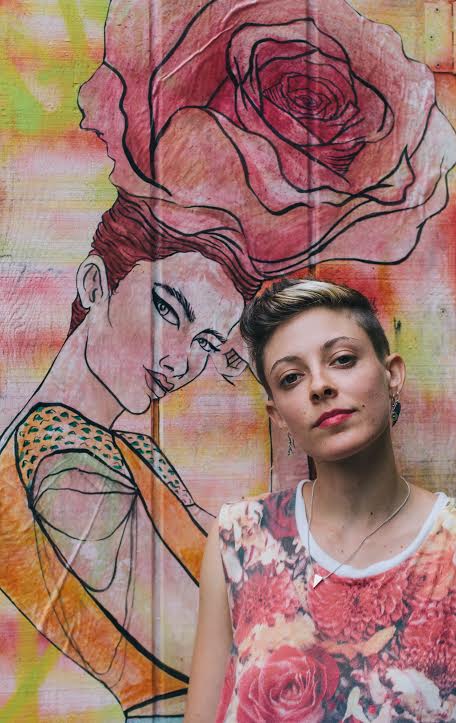 This Thursday, we're celebrating our 5th anniversary with a blowout party, the second annual "Lights, Camera (Collective!) Action!" In addition to live jazz, vegan snacks, an open bar by DC Brau, a photobooth, free massages and a silent auction featuring local loot, the event will feature live portraits (yes, drawn live!) by DC artist, Rose Jaffe! We spoke with Rose about her work and why she supports CASS.
Can you talk about why you want to support CASS's work?
Organizations like CASS are critical to our cultural climate today in many ways – from spreading integral awareness to actively fighting against street harassment by empowering women with a platform for their voices. As a local artist, I look to work with local organization whose goals involve bettering our community. I have always believed art should serve a greater purpose, and supporting CASS with my art, time and energy is one of the ways I am making that happen. As an artist, an activist and a woman, I support CASS, and I want to use my skills to further their efforts. 
You've done a lot of art to support political movements and campaigns. Do you think street harassment is a political issue? Why?
Yes, I think lines can be drawn directly from the individual instances of harassment that happen on the street to broad political questions. My opinion is that street harassment is first a social issue, but change is hindered by a lack of political will to address the status quo. There needs to be a larger focus and attention paid to how harassment affects women's lives, not only on a daily basis, but also lifelong. This attention can and should come in part from the political players we have here in Washington. With awareness at a political level (and an understanding that this is a high priority issue for many) in D.C., necessary change can be made.
What do you have in store for the future, on this issue and on others?
I am thrilled to be collaborating with CASS and DC artist ADAPT on a community mural this summer. Beyond that I am working hard everyday with my middle and high school students on exciting art projects from sculpture to painting and mural making. I teach art, but even more than that, I teach the importance of empowerment at a young age to the young women and men at my school. I think it is everyone's job to influence youth with critical themes of respect, acceptance and inner strength in order to face darker parts of society we are still working hard to change. I look forward to continuing to learn from and work with some incredible and influential groups like CASS – and use art as a tool for change!
Want to get your portrait done by Rose?
Grab your tix to "Lights, Camera (Collective!) Action!" (3/27) before they sell out! 
All proceeds go to our programming to prevent sexual harassment & assault. 
Scroll down to check out some awesome portraits by Rose. Visit her website and Tumblr for more!