"We must talk to other men, hold them accountable, and not turn the other way or stay silent when we see sexual assault or harassment. I believe men can stop rape, sexual assault, and street harassment in the name of eradicating rape culture. I believe we must also talk about the whole spectrum of misogynist acts that are rampant in our world today." – Tim Wright
A partnership between Collective Action for Safe Spaces, ReThink, and DC Rape Crisis Center, Rethink Masculinity is a men's consciousness building group in which people identifying as men collectively learn how social constructs of masculinity harm themselves and the people around them, and work to construct healthier masculinities. We offer a two month long class where participants meet together once a week for 3-4 hours. These sessions are designed to equip and empower participants to work towards building new models of masculinity.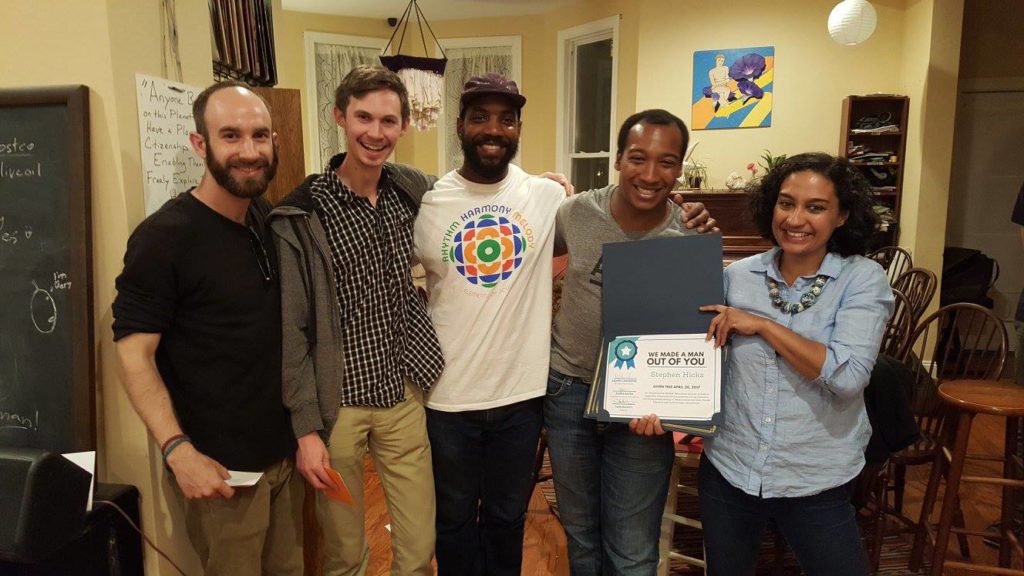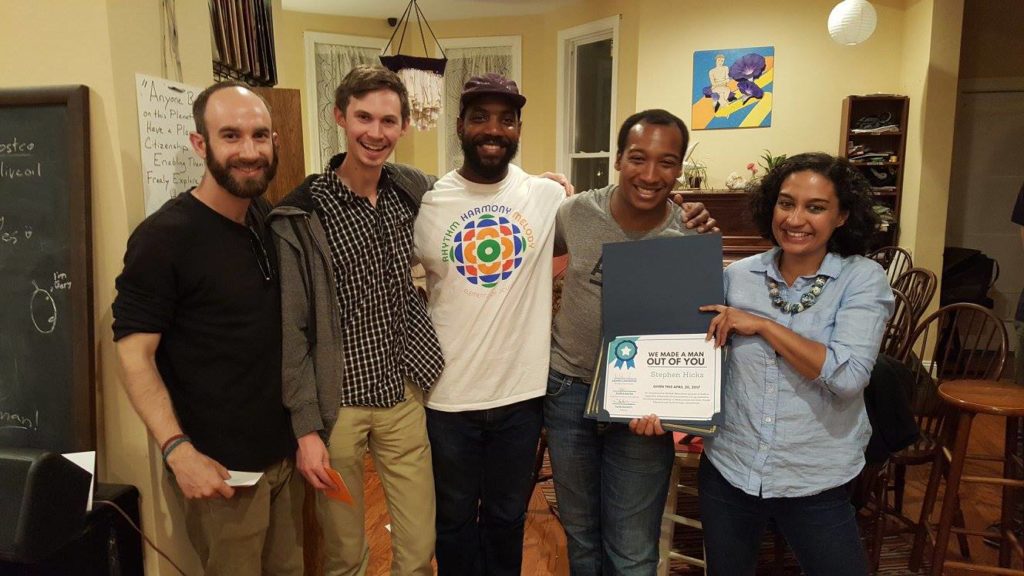 The curriculum is intended to improve men's understanding and practices of consent, emotional labor, workplace discrimination, intervention against gender-based violence, and more. Our goal is to create a community in which men hold each other accountable as we become better allies with women, gender non-conforming people, and other people of marginalized identities. We believe that by doing this, we can become our most authentic selves.
The pilot Rethink Masculinity group met from February through late April 2017. Interested in participating in the next group? Our application is here! The deadline is August 23rd.
It is important for us to acknowledge the work that has made this project possible. Rethink Masculinity was inspired by femex, a women's consciousness raising group. Femex provided valuable input throughout the creation of our program.