As experts on street harassment, CASS leaders are often called to educate decision-makers on public sexual harassment and assault, intersecting issues, and community-driven solutions — and provide testimony that advocates for greater work at data collection and policy change. Notably, CASS is a founding member of the DC Justice for Survivors Campaign, a grassroots coalition of sexual assault survivors, direct service providers, community members and more working to improve services for survivors of sexual assault in DC.
Most recently, we helped build the End Street Harassment Coalition, more than 20 local organizations that are working to pass the Street Harassment Prevention Act (or SHPA), introduced by DC Councilmember Nadeau. The bill will collect data on street harassment and make recommendations to curb this most pervasive form of violence. If passed, the bill will ensure that all government employees are trained to recognize and respond to harassment.
The original iteration of the bill defined street harassment as unwanted comments, gestures, or actions targeting someone because of their real or perceived gender, gender expression, or sexual orientation. But the past year's local high-profile incidents of harassment at Shaw Library and Banneker Pool, and especially the fall's spike in incidents of harassment on the basis of real or perceived racial, ethnic, and/or religious identity demonstrated that we must broaden the definition of street harassment, collect appropriate data to assess the ways that different communities experience harassment, and recommend holistic solutions to prevent harassment from escalating to more severe violence.
On July 12th, CASS staff, advocates, and other community members shared why they support the SHPA at a city council hearing. 
You can continue to take action. Call your Council member and tell them that with this year's 62% increase in hate violence across the DC area, we need community-based solutions to address harassment now. Follow along and share the campaign on the hashtag #PassSHPA.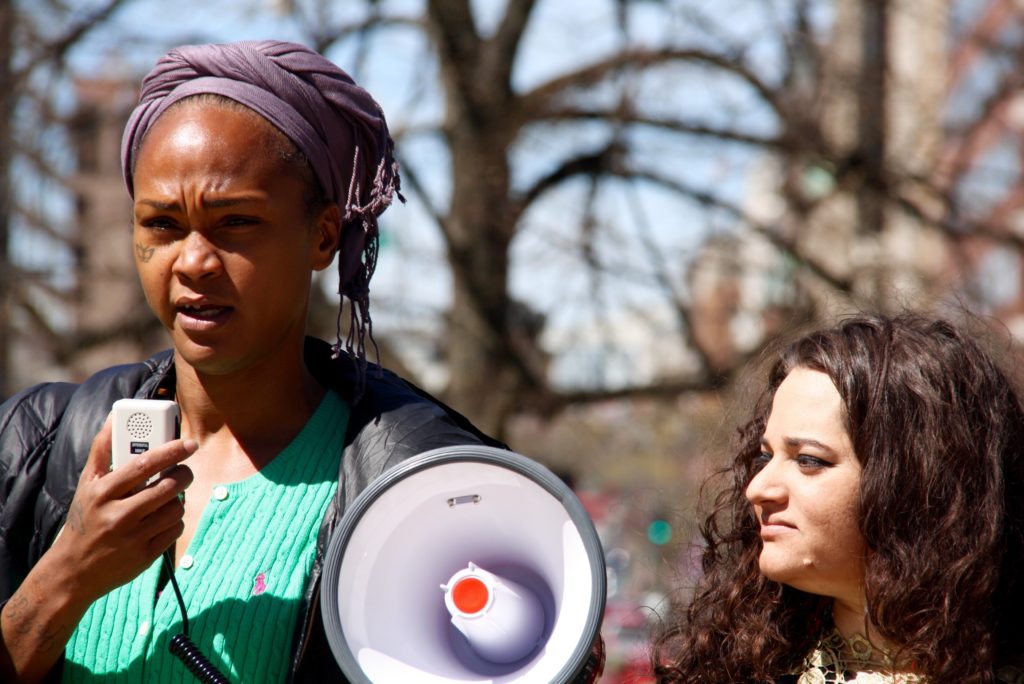 Previous Actions
In late 2015, CASS teamed up with Councilmember Brianne Nadeau (D-Ward 1), Stop Street Harassment, Defend Yourself, and the DC Rape Crisis Center to convene the first-ever DC Council roundtable specifically addressing street harassment and assault. Read some of the submitted testimony below:
Click here to read the policy paper — sent to the DC Council, to make the case for the roundtable — that shows there is a definite clear pattern that street harassment is experienced by a majority of women in DC and a large number of men, especially those who are young and/or come from marginalized communities.