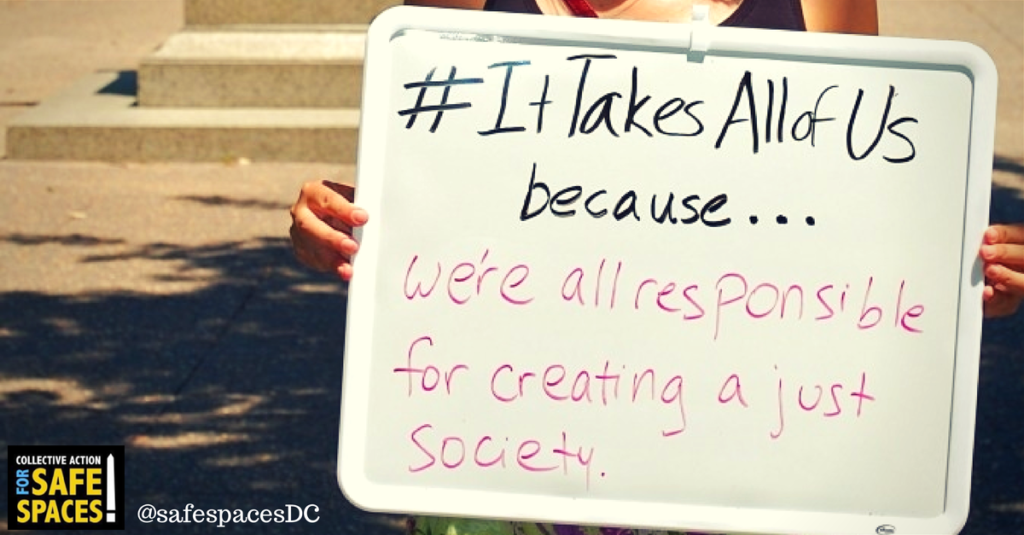 Volunteer with RightRides DC!
Our RightRides DC program, which will provide free, safe, late-night rides service for women and LGBTQ individuals, will launch October 31, 2014. We're looking for volunteer drivers, navigators, and dispatchers. Check out the details below, and then fill out a quick volunteer application. We can't wait to celebrate this landmark with you and we hope you'll join our team!
When Do You Need Me to Volunteer?
RightRides DC will operate on major holidays. Right now, we need volunteers who are available for the RightRides DC launch on Halloween (Friday, October 31) as well as at least one more shift (to be determined by a survey of our community). Volunteers should be available from 11:30 pm to 3:30 am on service dates, and will be provided with transportation home!

What Would I Need to Do?
Volunteers will be paired up in driver/navigator teams (yup, that means you can sign up for shifts with a friend!) to operate three donated Zipcars. Prefer not to drive? That's OK, we need dispatchers, too! Volunteers must have a valid drivers license, be able to attend our October 23 volunteer training, and pass a background check. They also should be able to commit to volunteering on at least two service dates this year.
Why Should I Volunteer?
Staying safe can end up unfairly costing women and LGBTQ folks in time, opportunities, and cold hard cash. RightRides DC, the first service of its kind in the city, is an important first step in addressing the "safety gap" in DC's public transportation. Be a part of something big! Fill out a volunteer application now!
Help CASS grow! Join Our Fundraising Advisory Committee
CASS is recruiting people with fundraising or event planning skills (or those interested in honing them!) to work with Board and staff members on organizational development. Must haves: passion for making great programming to end public sexual harassment and assault in DC possible, ability to work well as part of a team, and a sense of humor. This is a great opportunity for people looking to meet awesome people and build their skills in the nonprofit world! We're planning on holding a meeting in the next week or two. Interested? Apply now!
Sign up for our newsletter below, and be sure to like CASS on Facebook and follow us on Twitter for more updates. You can also support our mission by donating. All donations are tax-deductible.