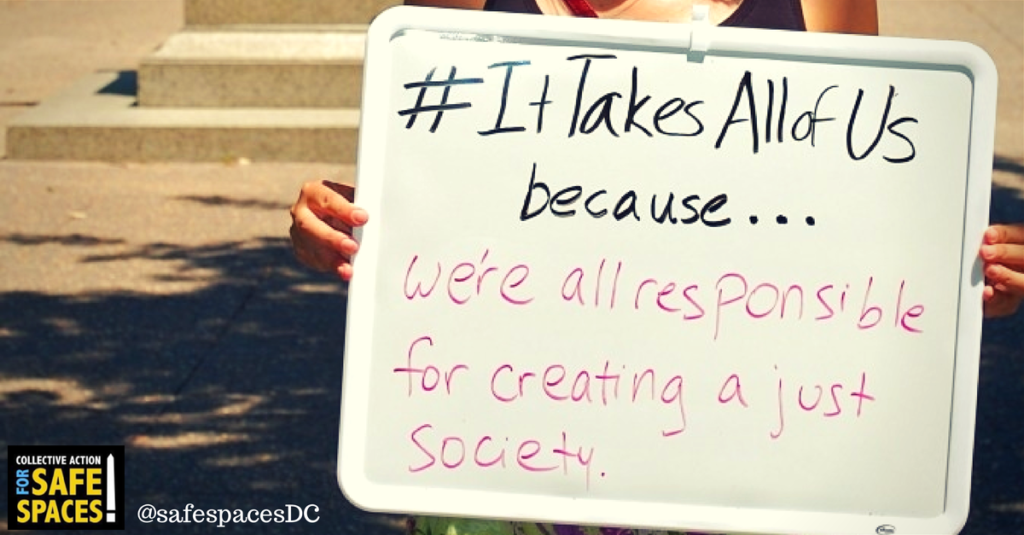 Help us make public transportation a safe space!

CASS is working to assess transit safety, particularly in Southeast and Southwest DC. We want volunteers to help us record harassment data to contribute to our research to determine best practices for transportation providers and city authorities in DC. We want someone who will:
Commit to a half-hour training before the day of the survey;
Commit 5 hours of your time to administer the survey (including time for lunch);
Survey people at bus and metro stops throughout the city; and
Join us for a debriefing session after the survey.
Join Our Fundraising Advisory Committee!
CASS is recruiting people with fundraising or event planning skills (or those interested in honing them!) to work with Board and staff members on organizational development. Must haves: passion for making great programming to end public sexual harassment and assault in DC possible, ability to work well as part of a team, and a sense of humor. This is a great opportunity for people looking to meet awesome people and build their skills in the nonprofit world! Email info@collectiveactiondc.org for details!
Take Action!
Share your story with us! Your stories matter and help us inform our programming and workshops.
Your can also sign up for our newsletter below–and be sure to like CASS on Facebook and follow us on Twitter for more updates. You can also support our mission by donating. All donations are tax-deductible.