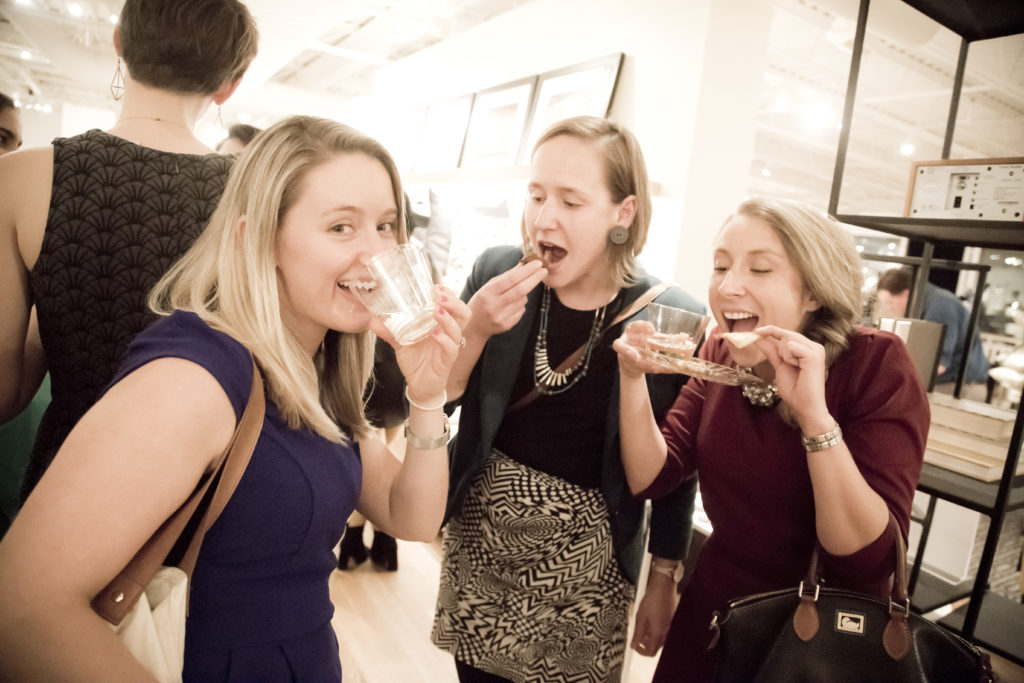 If you attended last week's Lights, Camera, Collective Action! at Room & Board, chances are you got a taste (pun intended) of how delicious fundraising can be. Be it a piece of &pizza, chicken-lime skewers from the crew at Corcoran Caterers, an array of Cava Mezze dips or delicious brownies courtesy of Nourrie Cuisine, there was plenty of food for feasting. Not to mention drinking – thanks Green Hat Gin, DC Brau and Monument Fine Wines for all the good times that an open bar inspires!
But did you know that CASS' annual gala is made possible almost completely by donations from lots of other sponsors as well? And we don't just mean sweet door prizes like gift certificates to Zengo Cycle, Flowers on 14th and Cove, or that awesome-sauce photo booth from Mediavolution that had a line the entire evening.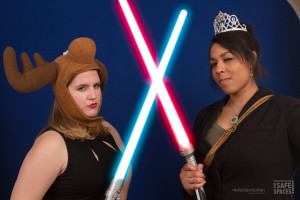 Though, while we're mentioning that photo booth, can we talk about this shot? Amazing.
No, our annual gala – which this year raised more than $13,000 – happens because of incredible local businesses who give so that we can show you a good time. And if you stopped by the silent auction table this year, you got to see just how much they gave.
Some of our lucky auction winners took home packages of goodies, like Caroline Stuart-Frees, who nabbed SoulCycle class passes, Pleasant Pops treats and a massage from Freed Bodyworks via the "Collect Yourself" package. Or Amy Van Meter, who will be hitting up classes at Flow Yoga Center and Yoga District thanks to our "Calm Spaces" package. (If her photobooth shot below is any indication, she'll need to de-stress after all that light saber action) And after a serious bidding war, our "Action!" package of theater tickets to Woolly Mammoth Theatre Company and Studio Theatre went home with volunteer Leah Farchmin. After all her work making our event a success, we hope she enjoys it!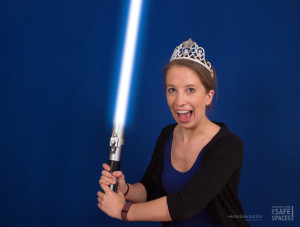 Along with the packages, LCCA guests went home with some pretty awesome gift baskets, like those from Glen's Garden Market, Flying Fish Coffee and Tea, Fast Snail, and Howl to the Chief! We also had earrings from TableTop (congrats, Laura Small!) a District Karaoke party hosted by Board Chair Mindi Westhoff, free drinks at Maple, and plenty of opportunities for people to get their sweat on, with gift cards to Xtend Barre and [solidcore].
And the evening would not have been complete without our amazing Director's Chair ticket-buyers. Sponsors in their own right thanks to their generous donations, these VIPs went home with a CASS tote full of goodies, like cake pops from Baked by Yael, flower discounts from Urban Stems, gift cards to Union Kitchen Grocery, and so much more.
All in all, this event kicked street harassment's ass! And while you may have another 11 months to wait for the next LCCA, there are plenty of empowering upcoming events from some of our kick-ass sponsors.
Check out a short calendar below for all the fun that's still to come: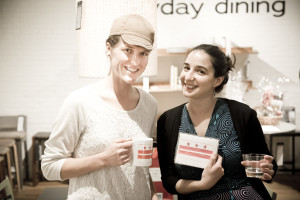 June 5: Come As You Are: The Science of Women's Sexuality with Emily Nagoski workshop at Lotus Blooms.
June 11: Women Opening Doors for Women networking event, sponsored by Women's Information Network
June 24-26: 2016 Annual Conference/50th Anniversary of the National Organization for Women.
Until next time, stay safe out there!