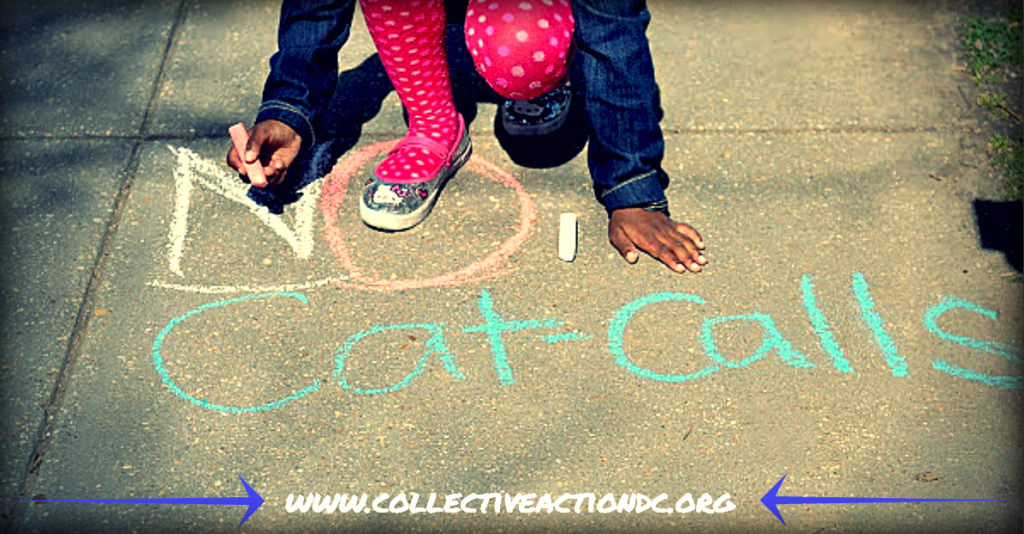 Location: 1st and Massachusetts Ave NE DC (Union Station)
Time: Evening Rush Hour (3:30pm-7:30pm)
I was walking with my girlfriend out of the 1st St exit of Union Station Monday, around 4:30-5:00pm. As we were nearing the crosswalk, what sounded like a female voice from behind yelled out, "Let met get your girlfriend's number!" I ignored it, because I didn't think they were yelling at us. My girlfriend locked arms with mine as she felt uncomfortable, and then the same voice yelled, "Oh, she's gonna run to her boyfriend now. Protect me, baby!" Then I heard her and others around laughing.
I didn't know what to do, but just knew I wanted to get ourselves away from the person. I didn't turn to look at them because I did not want to give them the power or satisfaction that we acknowledged their comments. As we were walking away, I heard the same voice yell, "Bitch!" and then muttered something about being racist, followed by other incomprehensible things, followed by more laughter.
A huge part of me wanted to turn and confront the individual about why their comments are unwarranted, but didn't want to put my girlfriend in danger. It made me so angry that this person could make another human being feel threatened, then make fun of that same person for wanting to feel protected, then say another derogatory thing and blame us for being racist.
It's not about race, it's about feeling safe. It comes to show that it's not just men that women have to be worried about, but other women that initiate this kind of harassment as well.
Submitted 1/20/14 by "John."
Do you have a personal experience with gender-based public sexual harassment or assault? Share your story to help raise awareness about the pervasiveness and harmful effects of street harassment. All submissions are posted anonymously unless otherwise specified.
If you experience or have experienced sexual harassment on the DC Metro system: Whether the event is happening at the moment or occurred months ago, we strongly encourage you to report to Metro Transit Police (MTP): www.wmata.com/harassment or 202-962-2121. Reporting helps identify suspects as well as commons trends in harassment. You can program MTP's number into your phone so you can easily reach them when needed.
If you need assistance in coping with public sexual harassment or assault, please contact the DC Rape Crisis Center (DCRCC) 24/7 crisis hotline at 202-333-RAPE (202-333-7279).