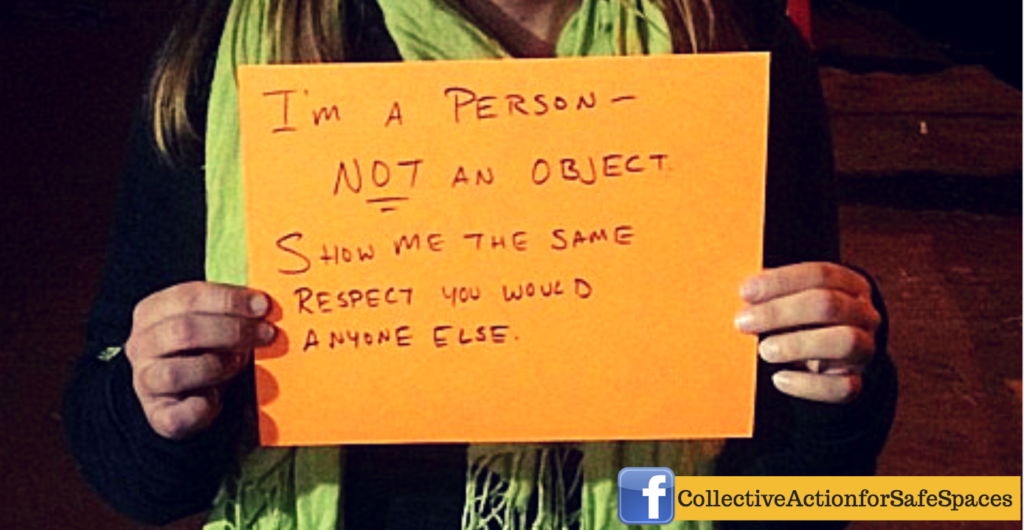 Location: S Eads St. & S Glebe St., Arlington, VA
Time:  Daytime (9:30am-3:30pm)
I noticed a red SUV drive past me and approach the intersection ahead. He got in the lane to make a right turn, but then stopped, even though no cars were coming. I stopped paying attention. Roughly two minutes later, I reached the intersection and noticed he was still there. He finally started to drive off but as he did, he yelled out the window at me and was leering. I realized he had been waiting there for me to catch up to him. I flipped him off, but that did not deter him. Then I remembered about five minutes sooner up the road a red SUV had honked at me as it drove past, and I could see the guy staring at me. I now wonder if it was the same person, and he had went around the block to see me again. Totally freaked me out.
Submitted 1/10/16 by "A.S."
Do you have a personal experience with gender-based public sexual harassment or assault? Share your story to help raise awareness about the pervasiveness and harmful effects of street harassment. All submissions are posted anonymously unless otherwise specified.
If you experience or have experienced sexual harassment on the DC Metro system: Whether the event is happening at the moment or occurred months ago, we strongly encourage you to report to Metro Transit Police (MTP): www.wmata.com/harassment or 202-962-2121. Reporting helps identify suspects as well as commons trends in harassment. You can program MTP's number into your phone so you can easily reach them when needed.
If you need assistance in coping with public sexual harassment or assault, please contact the DC Rape Crisis Center (DCRCC) 24/7 crisis hotline at 202-333-RAPE (202-333-7279).