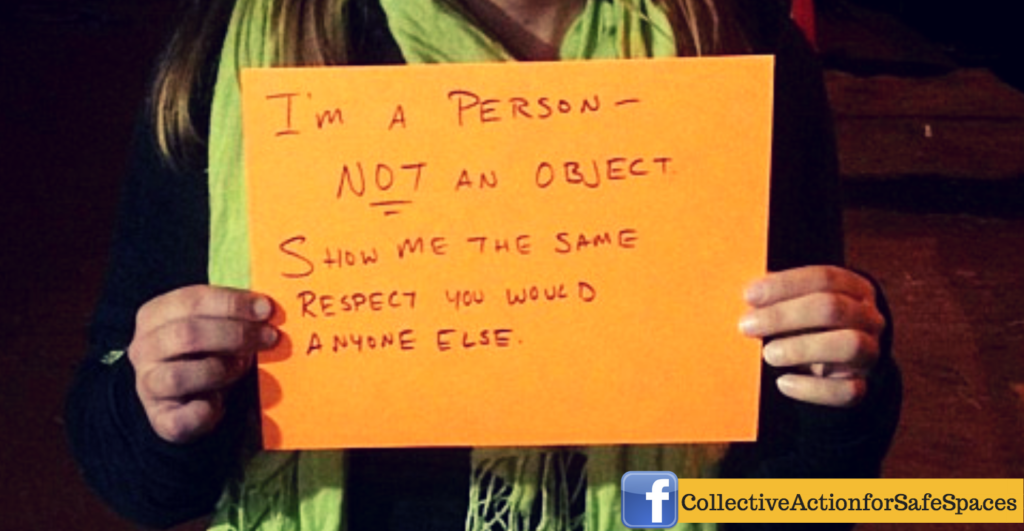 Location: Wiseguys Pizza (4th & H Streets NW) and McPherson Square
Time: Daytime (9:30am-3:30pm)
I have two stories to share. Last Monday, October 20th, I was walking to Walmart during my lunch break, and a man was sitting outside of Wiseguys at 4th and H Streets NW. He started staring at me as if he'd never seen a woman before and I knew he was going to say something. I was correct. When these men telegraph what they're going to do, I can think about what action I'll take. "Hey, sexy girl," the man said. I chose to keep walking and not engage him. He said "Sexy girl!" to me two more times. I did not acknowledge his presence and I kept walking.
And last Wednesday, while waiting for a bus home after work at McPherson Square, a man said to me, "God bless your ass! I'll call your ass!" Having my ass blessed by a random man on the street is a new one.
I wish these men would keep their ignorant thoughts to themselves.
Submitted 10/27/14 by "D."
Do you have a personal experience with gender-based public sexual harassment or assault? Share your story to help raise awareness about the pervasiveness and harmful effects of street harassment. All submissions are posted anonymously unless otherwise specified.
If you experience or have experienced sexual harassment on the DC Metro system: Whether the event is happening at the moment or occurred months ago, we strongly encourage you to report to Metro Transit Police (MTP): www.wmata.com/harassment or 202-962-2121. Reporting helps identify suspects as well as commons trends in harassment. You can program MTP's number into your phone so you can easily reach them when needed.
If you need assistance in coping with public sexual harassment or assault, please contact the DC Rape Crisis Center (DCRCC) 24/7 crisis hotline at 202-333-RAPE (202-333-7279).