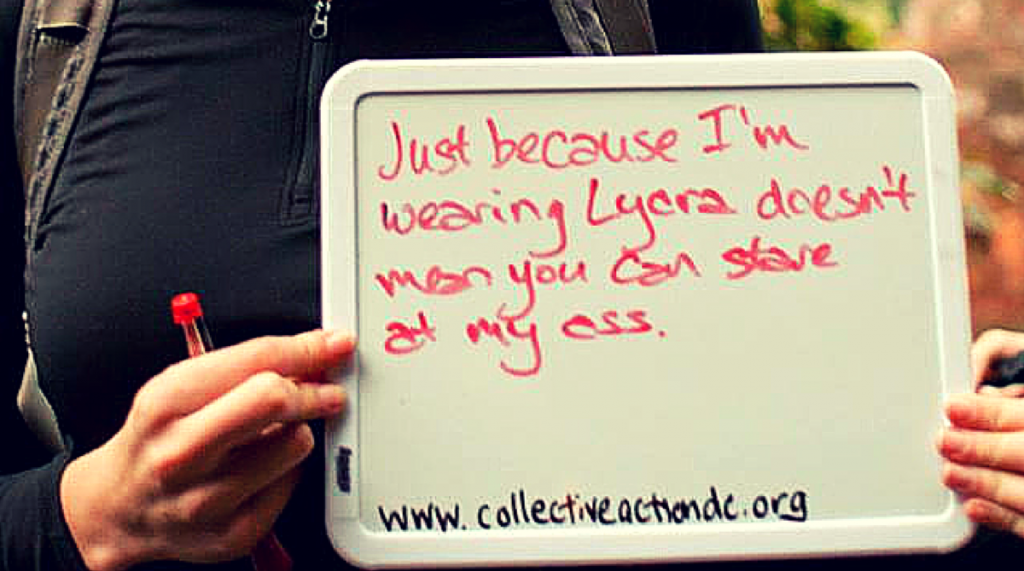 Location: Wilson Blvd, outside Ballston Metro
Time: Night (7:30pm-12am)
I decided to bike from Clarendon to Ballston Metro to get some exercise before a league in Falls Church, and figured it was an easy ride since there are well marked bike lanes and I own about every neon article of clothing or bike light accessory known to man. I have no problem sharing the road with cars, but unfortunately the fact that I am a female on a bike is a huge problem for groups of men that can't respect my choice to do that.
I was yelled at both arriving at Ballston Metro elevator around 7:30 p.m., with work commuters still leaving the station, and then again on my way home from Ballston Metro around 9:30 p.m. Again, not a late night, and not a threatening area, but I am not going to stand by and let people yell at me how "riding my bike" means I must "ride other things well, girl." It's amazing how disrespectful and dehumanizing people can be in such a public place.
Submitted 9/30/14 by Anonymous.
Take a stand against public sexual harassment and assault: Donate now.
---
Do you have a personal experience with gender-based public sexual harassment or assault? Share your story to help raise awareness about the pervasiveness and harmful effects of street harassment. All submissions are posted anonymously unless otherwise specified.
If you experience or have experienced sexual harassment on the DC Metro system: Whether the event is happening at the moment or occurred months ago, we strongly encourage you to report to Metro Transit Police (MTP): www.wmata.com/harassment or 202-962-2121. Reporting helps identify suspects as well as commons trends in harassment. You can program MTP's number into your phone so you can easily reach them when needed.
If you need assistance in coping with public sexual harassment or assault, please contact the DC Rape Crisis Center (DCRCC) 24/7 crisis hotline at 202-333-RAPE (202-333-7279).