Are you a man or masculine-identifying person who wants to build a world where no one ever has to say #MeToo?
Then we want you.
Starting January 14th, we are accepting applications for our Spring 2018 Rethink Masculinity cohort.
Rethink Masculinity offers you the opportunity to join a supportive space where you can process and express emotions around the impact of masculinity, identify harmful behaviors and their alternatives, and build strategies and skills to address gendered violence. Participants meet for three hours a week for two months.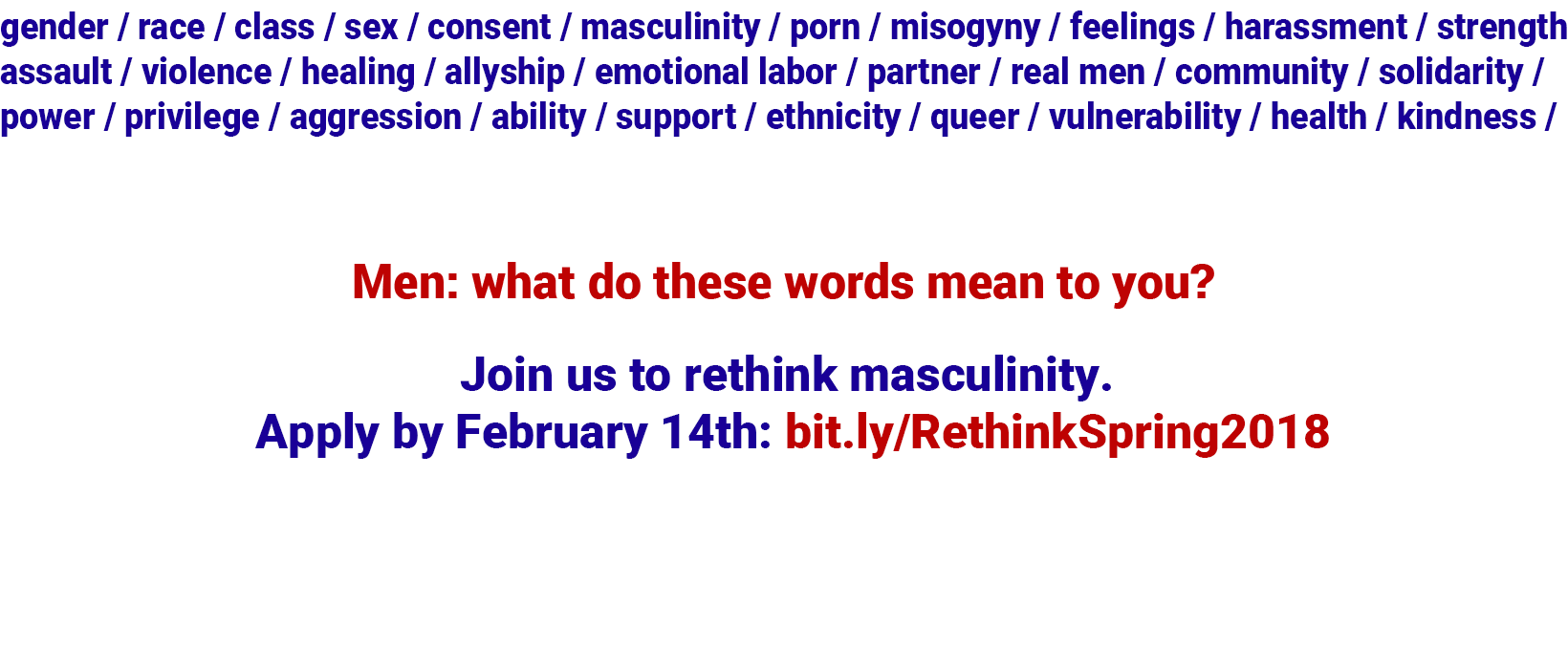 Don't take our word for it! Here's what one participant from our last cohort had to say about the program:
"Rethink Masculinity was a rare space to dive into our relationship to masculinity, violence, accountability, vulnerability, and so much more. It was healing to learn and grow with men who brought different histories, communities, and emotions into the room. I am deeply grateful for all that I learned!" – Josh Eisenstat
Are you ready to join the movement to end gendered violence? Apply by February 14th!
Please contact stephen@collectiveactiondc.org  or daniel@collectiveactiondc.org with any questions!