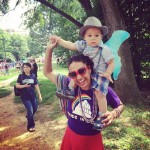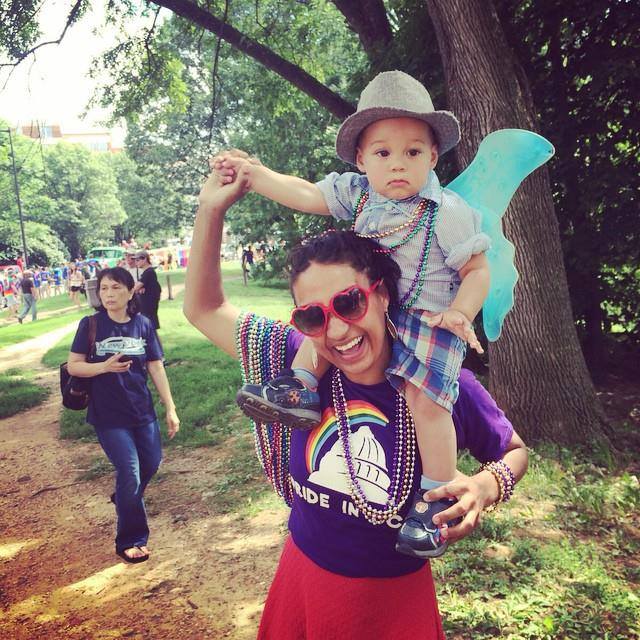 JESSICA RAVEN
Executive Director
Jessica Raven is a community organizer and activist for gender, racial, and economic equity. She joined Collective Action for Safe Spaces as a Board Member in August 2014 in response to her experiences with street harassment in DC, stepped up as Interim Executive Director in September 2015, and became named Executive Director in March 2016. Previously, she managed the communications for local poverty relief agency, Bread for the City, and the individual giving program for global anti-trafficking organization, Polaris. She has also worked in fundraising, community organizing, and volunteer management for several nonprofit organizations in Southern California, such as the Los Angeles Youth Network's rehabilitative care facilities for homeless youth and the Downtown Women's Center's permanent supportive housing program for low-income and abused women experiencing homelessness.
Jessica graduated from UCLA with a B.A. in History. She is a mom to one toddler and one cat. She tweets about motherhood, intersectional feminism, the need for affordable housing, and her daily encounters with catcallers at @thejessicaraven.
---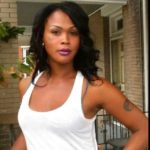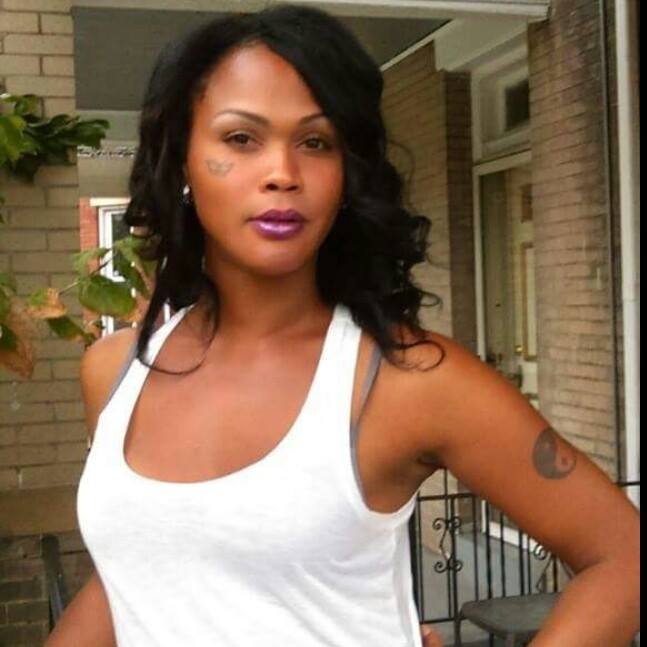 NONA CONNER
Program Manager
Nona Conner joined CASS in the summer of 2016 as a program fellow to start programming addressing harassment in DC's trans community. She stepped up as program manager in 2017 with her work on the Safe Bar Collective. Formerly, she worked with Casa Ruby as a program manager conducting empowerment groups  on topics such as sex work, STIs, and job training. In her spare time, she loves to read books, write poetry, and spend time with friends. One day, she hopes to be the author of her own autobiography.
---
POLICY TEAM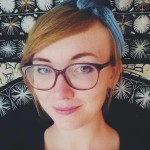 JAYNI RASMUSSEN
Interim Policy Director and Safe Bars Policy Manager
Jayni is thrilled to bring her years of experience in policy, advocacy, and outreach to continue CASS' inspiring work to educate and hold DC community leaders accountable for making the city a safe, accessible place to live for everyone. Jayni currently serves as the advocacy and outreach specialist for the National Recreation and Park Association, an organization made up of park and recreation professionals and citizen advocates representing public spaces in urban areas, rural settings, and everything in between. Jayni is excited to utilize her experience advocating toward nationwide social equity in parks and open spaces toward creating safer public spaces here in DC. Previously, Jayni worked in policy and advocacy for Ocean Conservancy.
Originally from Cleveland, Jayni earned her B.A. from Kent State University, where she worked for the Ohio Secretary of State's office, working on issues such as legislation that would have protected victims of crimes like sexual assault and domestic violence in Ohio to remove their addresses from public record. The bill failed to move before the end of session, although the General Assembly did make time to declare the bull frog the official state frog of Ohio. This frustrating experience will serve as daily inspiration while working with decision makers to remind them that policy solutions for public sexual assault and harassment cannot wait. In her spare time, Jayni is a volunteer case manager for the DC Abortion Fund and can often be found exploring the city on her trusty bike or enjoying a park.
---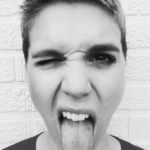 SARAH DOYEL
Policy Team Member
Sarah is a feminist vegan and California transplant who, looking to get involved in DC activism, joined the CASS Policy Team in August 2016. She serves as a public benefits and insurance navigator on Whitman-Walker Health's Legal Services team by day and anti-oppression blogger by night. Prior to joining Whitman-Walker, Sarah worked as an executive associate and global hotlines fellow at Polaris, a leading anti-human trafficking organization. Sarah holds a B.A. in diplomacy and world affairs from Occidental College, where she completed her undergraduate thesis on the intersection of human rights theory and citizenship practices. Sarah can usually be found reading, cooking, and redefining her femininity through progressively shorter haircuts. Find her at www.feministvegan.com.
---
COMMUNICATIONS & DEVELOPMENT TEAM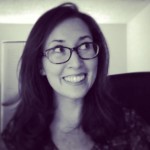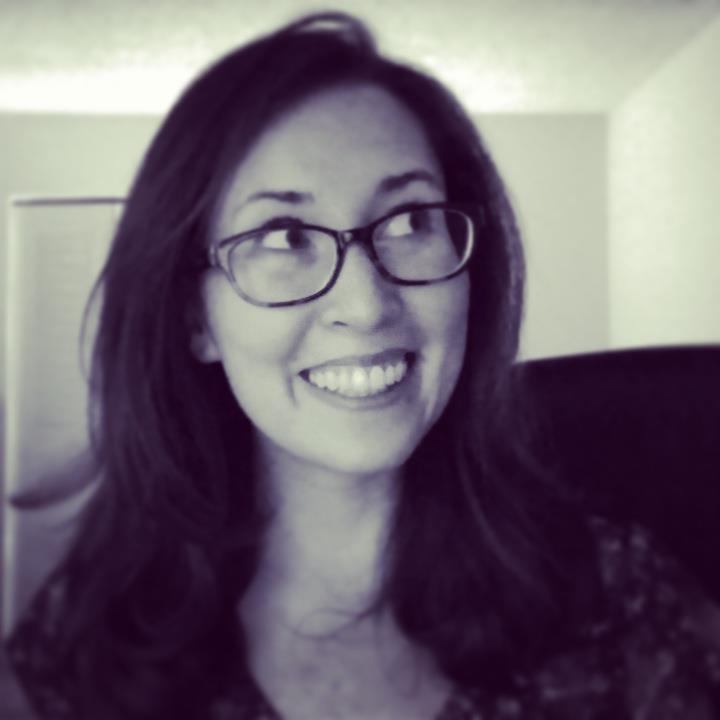 CLAIRE S. GOULD
Communications Director
Claire is a passionate advocate for social and economic justice who started volunteering with CASS back in 2012 and has been involved ever since! She started her professional career working on the public health portfolio at Burness, a mission-driven communications firm. She took that experience and her passion for reproductive justice to Catholics for Choice, a nonprofit at the forefront of national and international debates on the intersection of faith, women's health, and reproductive rights. She currently works as account manager at Fifth Estate Communications, helping a diverse range of government and nonprofit clients make change. Outside of her day job, Claire regularly volunteers for causes she believes in, including serving on the board of the DC Abortion Fund, participating in fundraising activities with the Make-a-Wish Foundation Mid-Atlantic, and volunteering on a variety of local literacy programs with the Junior League of Washington. From 2013-2015, she served on the executive committee for the Women's Information Network (WIN) and redesigned their website in 2016.
Claire received her B.A. in English and religious studies with a minor in art from Connecticut College and a M.A. in strategic communications from the Johns Hopkins University. She also earned a copyediting certificate from the University of California – San Diego which mostly just makes her anxious about typos in her own writing.
Follow Claire at @clairesgould.
---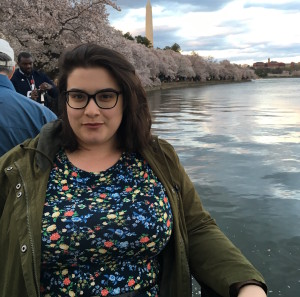 MICHELA MASSON
Development Director and Email Manager 
Michela joined CASS's communications team in the summer of 2016 following a desire to have a positive change in the community. A recent graduate of The George Washington University with a B.A. in women's studies and international affairs, Michela is passionate about social justice, locally and around the world. Currently, she works with The National Family Planning and Reproductive Health Association. As a GW student, Michela was a four-time director/producer of The Vagina Monologues, which raised over $4,400 for DC Rape Crisis Center and nearly $1,760 for HIPS during her tenure. Additionally, she served as co-president of the Feminist Student Union and GW Voices for Choices.
When she's not contemplating structural inequality, Michela enjoys drinking diet coke, watching crime procedurals, and exploring her neighborhood. A member of the Women's Information Network (WIN), Michela also volunteers with DC Abortion Fund. Follow Michela on Twitter at @saymthreetimes.
---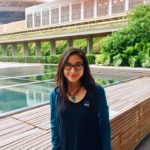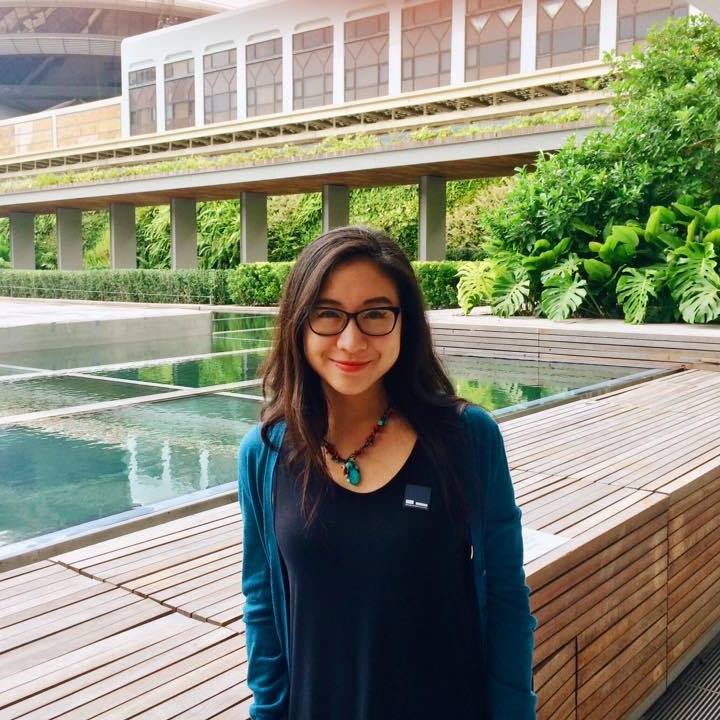 MELISSA YEO
Social Media Manager
Melissa started volunteering with CASS in 2015 after testifying at a DC city council roundtable on street harassment and assault. As one of CASS's social media managers, she is passionate about the role of storytelling and digital media in building progressive movements.
Melissa is a digital communications specialist at a management consulting firm, where she works on social media, email and web strategy. She started her career at Burness, a public interest communications firm, running policy advocacy campaigns for foundations and nonprofits in health equity and violence prevention.
When she's not organizing fierce allies online or wrangling donors for CASS's annual fundraisers, Melissa can be found volunteering with rescue dogs, watching college basketball or hanging out on her yoga mat. She is a native of Singapore and studied public policy at Duke University. Follow her on Twitter at @myeo3.
---
WORKSHOPS TEAM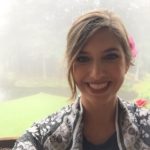 MAYA VIZVARY
Workshops Acting Director
Maya joined CASS in February 2017, although she first heard of the organization when it was HollaBackDC! and she was volunteering with Whitman Walker Health. During the day, Maya works as the sexual assault prevention coordinator for American University. In this role, she supports survivors one-on-one and implements prevention programming, which includes trainings, campus-wide events, and specialized workshops. Maya is passionate about comprehensive and trauma-informed advocacy, care provision, educational programming, and policies for vulnerable and underserved populations. She is also passionate about shifting our culture from one of violence to one of respect and compassion. Maya has her M.S.W. and M.P.H. from Washington University in St. Louis. Her personal interests include vegan cooking, practicing pilates and yoga, watching too much Bravo reality TV, and playing with her cat Waffles.
---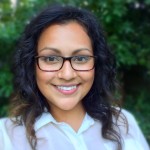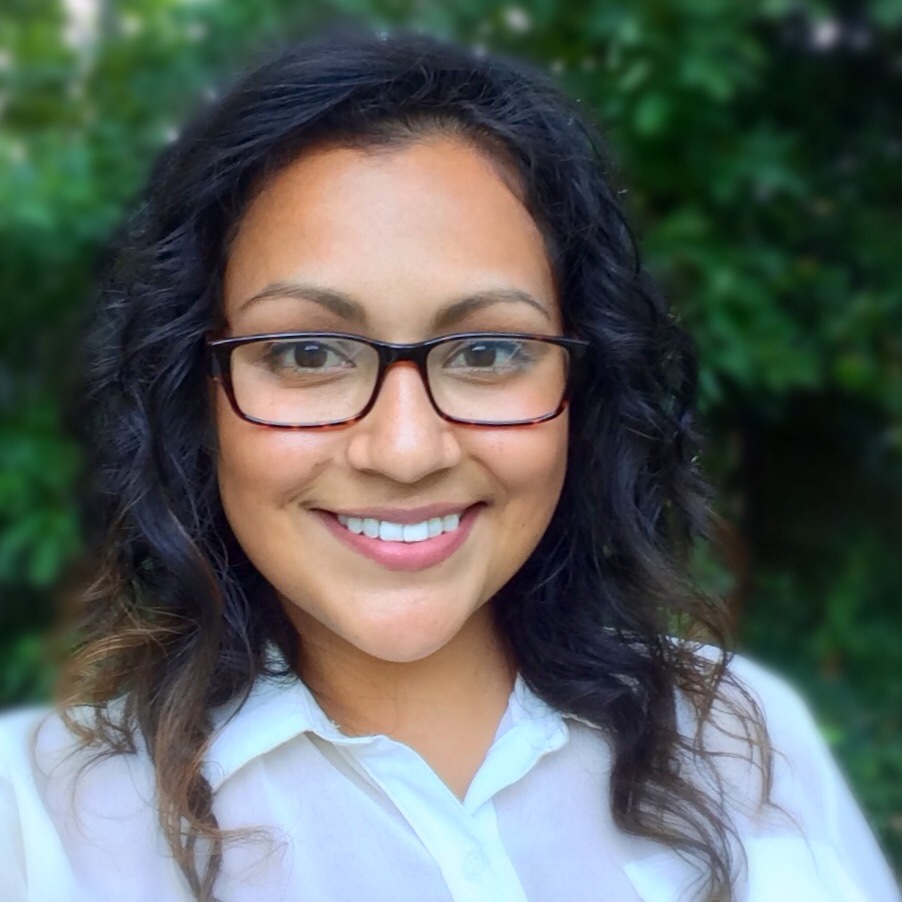 KRYSTAL ATHA
Workshops Team Member
Krystal first joined CASS as a member of the Fundraising Advisory Committee and later joined the Workshop team, transcreating the curriculum into Spanish.
Krystal is the co-founder of CommunityRED, a non-profit/start-up with the mission to improve the digital security of human rights defenders and reporters in conflict zones. She also supports the amplification of voices and stories of Latina entrepreneurs and leaders through her @ComadresCode project.
Previously, as a Peace Corps volunteer in El Salvador, she worked with small business owners to found a regional tourism association, to increase business skills and sustainable tourism practices.Before that she worked as an online journalist in East Jerusalem and the West Bank reporting on Human Rights abuses.
Krystal graduated with a M.A. in international administration from The University Denver – Korbel School of International Studies. She also holds a B.A. in political science and sociology from The University of Iowa.
---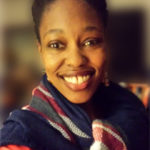 RACHELE ALLEN
Workshops Team Member
Rachele is native to Washington, DC and mom to two imaginative boys. Long bothered by the idea of circumventing street harassment in her own neighborhood, she is honored to be a part of the CASS team.
In addition to facilitating harassment workshops with CASS, Rachele is a volunteer supporter of Sheldon For DC creative arts campaign. As a homemaker, she created the Project Suite to design websites donating 5% of profits to support warriors of domestic abuse. She also hosts Suite Birth Doula Services to support women through healthy natural childbirth. Prior, Rachele worked as a nanny/ governess to private families in Northern Virginia. She taught Elementary School and JHS Latin for English Grammar in Temple Hills, MD. She also worked as a school administrator and temporary administrative assistant for various corporations in DC, Indiana, and North Carolina throughout college.
Rachele studied family and consumer science at Ball State University in Muncie, IN. She has since studied web design, online business marketing, reiKi, and trained as a birth arts doula, sacred pregnancy postpartum doula, and hypnobirthing practitioner. Rachele loves creative arts, figure skating, and tea.
---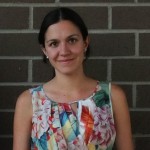 KRISTINA KLASSEN
Workshops Team Member
Kris is an international development specialist with over six years of experience working in international non-profits managing projects to strengthen individuals and their communities through socioeconomic empowerment. Kris was born in DC, but grew up in Latin America. She began her undergraduate degree in international studies in Ecuador before moving back to DC to complete her degree at American University. Since graduation, she has managed projects that provide training and technical assistance to civil society groups advocating for basic human rights in Latin America, with a particular focus on women's rights. This work furthered her interest in working with local community members on the issue of sexual violence, which led her to volunteering with the DC Rape Crisis Center and, subsequently, CASS, where she co-facilitated the first bilingual CASS street harassment 101 workshop. Kris is excited to continue supporting CASS and conducting these powerful workshops with community members.
---
ILIA ESRIG
Workshops Team Member
ilia (eye-lee-uh) fortuitously became involved with CASS during the summer of 2016 and is honored to be part of the dedicated staff that makes up the Workshops team. She earned her B.A. from Hampshire College in Western Massachusetts where she studied theories of trauma, expressive art therapies, and psychology. As a case manager for Community Family Life Services, ilia supports women who are currently or formerly incarcerated as they work to secure housing, employment, to reunite with their families, and then some. Throughout her work and personal experiences ilia remains committed to believing and lifting up the stories of survivors of trauma so as to create a culture where violence and harassment become unacceptable to everyone, not just those who are directly impacted.
In addition to her work with CASS, ilia volunteers with the DC Abortion Fund and Showing Up for Racial Justice, leaving her just enough time to see as much live music as she can, eat her way through DC, continue her quest to make more queer friendships, and slowly cover her entire body in various tattoos.
---
HEALTHY MASCULINITIES TEAM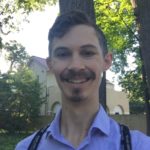 DANIEL DIXON
Healthy Masculinities Team Member
After attending one of CASS's bystander intervention trainings, Daniel wanted to find more opportunities to support the work that CASS does. Daniel is passionate about being an active participant in building safe and healthy communities. With the Healthy Masculinities Program, he is looking forward to examining his own role in building safe spaces in his life and community.
Daniel has a background is in international development, having spent time working in countries such as Jordan, Kurdistan, Bangladesh, Mongolia, and Haiti. As a program coordinator for Simpson University's international service program, he spent three years training students in cross-cultural skills. He moved to DC from the West Coast in 2015 to do a year of service through a local church. After interning with a social service agency, Samaritan Ministry, he was offered a full-time position with their case management team. In his spare time, he enjoys drinking coffee, bicycling, good conversations, and exploring the world.
---
DATA TEAM
NICHOLAS CALLAHAN
Data Director
Nick joined the CASS team in December 2016, after moving to the DC metro area from Columbus, OH. His mission is to assist other CASS teams in data collection and data analysis and help better understand the impact of and response to various CASS programs, as well as the communities that CASS serves. To this end, he is focused on updating CASS survey methods, understanding the trackable data generated by each program, and applying rigorous statistical analysis to existing CASS data. Nick has a BA in Biochemistry from Case Western Reserve University and a PhD in Biophysics from the Ohio State University, and currently works as a postdoc researcher for the University of Maryland. He has previously volunteered with the Buckeye Region Anti-Violence Organization (BRAVO) in Columbus, OH. When he's not goofing off in the lab, Nick is a comic book nerd and writes short fiction.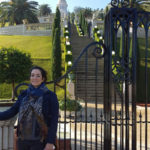 NATALIA OYOLA-SEPULVEDA
Data Fellow
Natalia is determined to be a force for good in the world. During graduate school she developed an interest in the effects of conflict on women, and the different ways in which violence is perpetrated. As a result, one of the social justice issues she is most passionate about combating is violence (physical, structural, etc.). Natalia serves as CASS' Data & Evaluations Fellow as part of her fellowship with Service Never Sleeps, a nonprofit connecting young professionals with local nonprofits to engage in meaningful projects at the community level.