The Board of Directors serve as fiduciaries of CASS, and are responsible for the health and sustainability of the organization. The Board works closely with the Executive Director and volunteer staff to guide programming, fundraise on behalf of the organization, and ensure the organization fulfills its mission. Board members hold diverse skill sets, including fundraising, non-profit management, legislation and policy, advocacy, and law. Each Board member brings a passion for the organization's work, and CASS strives for the Board to reflect the organization's intersectional approach.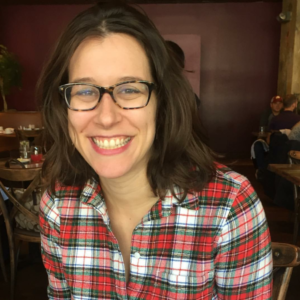 Elizabeth Hague, Board President
Liz Hague is Portfolio Manager at Equal Justice Works. Formerly, she was a dispute resolution attorney in the Washington, DC office of the global law firm Freshfields Bruckhaus Deringer LLP, where she had a robust pro bono practice that focuses on women's rights issues, including domestic violence, sexual assault, and gender-based discrimination. She also serves as vice president of Ms. JD, a national organization dedicated to the advancement of women in the legal profession.
Liz received her B.A. from Washington University in St. Louis and her J.D. from Harvard Law School. She is a former Fulbright Scholar to Morocco, where she researched women's legal empowerment. In her free time, she enjoys visiting national parks and reading modern fiction. Her personal Twitter is @emh_esq.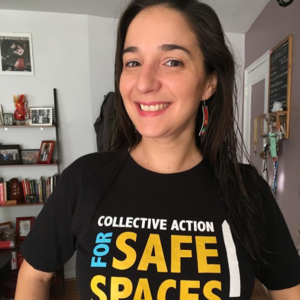 Cecilia Dos Santos, Vice President
Cecilia brings to CASS over ten years of experience as a community based-advocate for survivors of sexual and intimate partner violence. Her bilingual and bicultural background has guided her passion for social justice work that challenges gender-based violence and poverty, and uplifts immigrant families. She has worked alongside adult and youth survivors in Washington, D.C. and the Greater Boston area addressing their legal, social, heath, and healing needs. Today, Cecilia is the Program Coordinator for the Healthy Relationships Program at the Latin American Youth Center offering an array of support services for youth survivors of violence including crisis intervention and safety planning, survivor advocacy, and youth group facilitation. Cecilia has a B.A. from Tufts University in Massachusetts. She's new to the CASS volunteer team and eager to engage in community empowerment and activism against public sexual harassment through CASS's workshops and trainings!
Caitlin Van Orden, Treasurer
Caitlin is a fundraising professional with over ten years of experience, who has dedicated her career to working on issues of poverty and justice. She holds a M.A. in Communications from Johns Hopkins University and a B.A. in political science from Stockton University based in her home state of New Jersey. Currently she is the director of individual giving at RESULTS, a grassroots advocacy organization working to end poverty in the U.S. and around the world. Beyond her work, Caitlin enjoys spinning, yoga, reading, eating ice cream, and talking about how dogs are just the cutest. Caitlin lives in Mount Pleasant with her boyfriend and dog, Chester.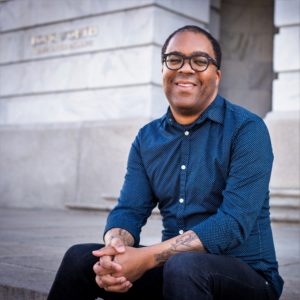 Tim Wright, Secretary
Tim is owner and operator of a small interpretive and educational tour company in the District of Columbia. He has been in the experiential education field for 15 years, writing and implementing programs for students and teachers alike. His interests include considering how the built environment intersects with art, history, civic agency, and human behavior. Tim is originally from Richmond, VA. He holds holds a B.A. in political science from Virginia Commonwealth University.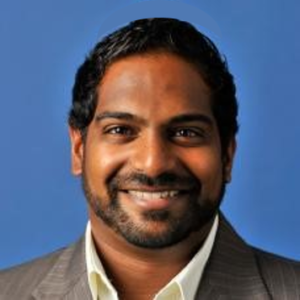 Dave Chandrasekaran
Dave is a health policy expert with over a decade of experience in advocacy in public health and access to affordable health care for low-income families. He has worked on behalf of community health centers, in local government, at progressive thing tanks, and currently as an independent consultant and trainer. Dave also prioritizes being active in volunteerism and community engagement. In addition to serving on the CASS board, he served on the board of a DC area health clinic, is a member of a grassroots coalition pushing for reform of DC's response to sexual assault, is a volunteer Certified Application Counselor helping uninsured families sign up for health coverage, and helps mobilize volunteers in support of progressive candidates in local, state, and national elections.
Dave received his B.S. in Biology from Brown University in Providence, RI and spent two years at Yale Medical School before dropping out to follow his passion and return to community organizing and advocacy.
Maggie Germano
Aside from working at the Pew Charitable Trusts for the past seven years, Maggie is a Certified Financial Education Instructor and financial coach for women. Her mission is to give women the support and tools that they need to take control of their money, break the taboo of discussing debt and income, and achieve their goals and dreams. She does this through one-on-one financial coaching, monthly Money Circle gatherings, her weekly Money Monday newsletter, and speaking engagements.
Passionate about many issues affecting women, Maggie also serves on the board of Collective Action for Safe Spaces, is a member of the Women's Information Network, is a leader within Planned Parenthood of Metropolitan Washington's Developing Leaders Program, and was trained as a salary negotiation facilitator by AAUW.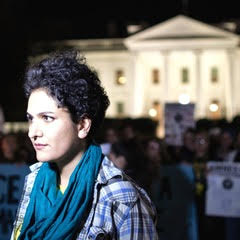 Noor Mir
Noor is a DC-based anti-war organizer and trainer. Noor was born and raised in Islamabad, Pakistan and moved to the US 8 years ago to attend Vassar College, where she studied French, Political Science and English and conducted research into the use of U.S drones in her homeland. Upon moving to DC, she worked at a civil rights litigation firm, focusing on gender and race discrimination in both individual and class litigation cases, shortly afterwards joining CODEPINK: Women for Peace as an anti-drone campaigner, where she focused on coalition building with survivors and their families from Yemen and Pakistan. She then worked as the campaigner for police accountability, criminal justice and ending gun violence at human rights organization Amnesty International. She is currently working at the collective DC Action Lab, working with national and local organizations on trainings, long-term strategy and mass mobilizations. On the side, she spends her time as a board member of the Washington Peace Center, as an organizer with the Muslim American Women's Policy Forum, and the DC Justice for Muslims Coalition.
alicia sanchez gill
alicia sanchez gill joined CASS's board in 2017. She currently works toward gender and racial equity as the director of research and program evaluation for YWCA USA where her work focuses on the experiences of women and girls of color. Among other things, alicia has managed crisis services at the DC Rape Crisis Center, volunteered on the outreach van at HIPS, created a grassroots campaign about LGBTQ intimate partner violence called "Show Me Love DC" and done grassroots grantmaking with the Diverse City Fund. alicia is excited to join CASS in this moment as we're bringing greater attention to the way that gendered harassment intersects with police harassment, and as we work to improve and measure the impact of our programs. alicia holds a masters of social work and is a very proud Howard U. alum. alicia believes in the beauty of building connections. She is deeply committed to dismantling oppression, creating a more just world and eating delicious snacks.
Emmy Torruellas
After attending CASS events and learning more about the organization, I knew it was a cause I wanted to support. After three years of attending CASS events and learning more about the organization, Emmy is honored to be taking on a leadership role with the organization. She's excited about the opportunity to serve on the board to proactively deal with street harassment and help create programs to both address harassment as it happens and change the culture around which it persists.
When she's not working with CASS, she is a fundraiser at Bread for the City, a food fanatic, and an avid gardener. She loves dogs almost more than people (it's a close call these days!) and hopes to have her own pup soon.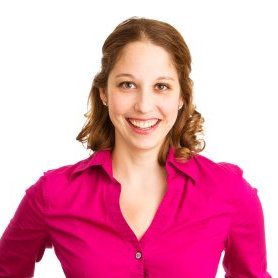 Lauren Sogor, MPH
Lauren serves as the health communications manager at the National Partnership for Women & Families, where she develops and implements the strategies, messages, and materials that make the National Partnership and its multi-faceted health policy program visible to media, policymakers, advocates, and the public. Previously, Lauren served as an account supervisor at Hager Sharp, where she provided communications and marketing expertise to federal and foundation clients; worked at consulting firm ICF International; and managed the award-winning text4baby program at the National Healthy Mothers, Healthy Babies Coalition. She also led the Sexual Assault Awareness Month campaign for the National Sexual Violence Resource Center.
Lauren received her Bachelor of Science from the University of Michigan and her Master of Public Health from George Washington University. She lives in Alexandria with her husband, baby girl, two crazy dogs, and a kitty.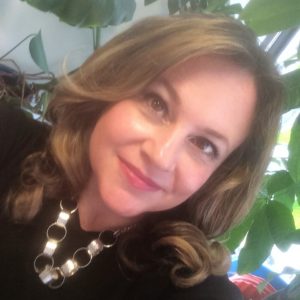 Kimberly Tolhurst
After starting a career at a large law firm, Kimberly moved to Iowa and served as the first statewide attorney offering training and technical assistance on sexual assault to the 99 counties across the state. After returning to the Washington, DC area, Kimberly became the senior attorney for the Battered Women's Justice Project, organizing national trainings on a variety of issues, including confidentiality and medical care for sexual assault victims and the unique jurisdictional challenges facing Native American survivors of sexual assault, particularly when the assailant did not live on Native American land.  Kimberly next moved to the U.S. Commission on Civil Rights, starting as an attorney in the General Counsel's office, moving to acting general counsel and ethics officer, and even acting, for over a year, as the acting staff director for the entire federal agency. Most recently she worked as a political appointee, serving as special assistant to one of the agency's eight commissioners.