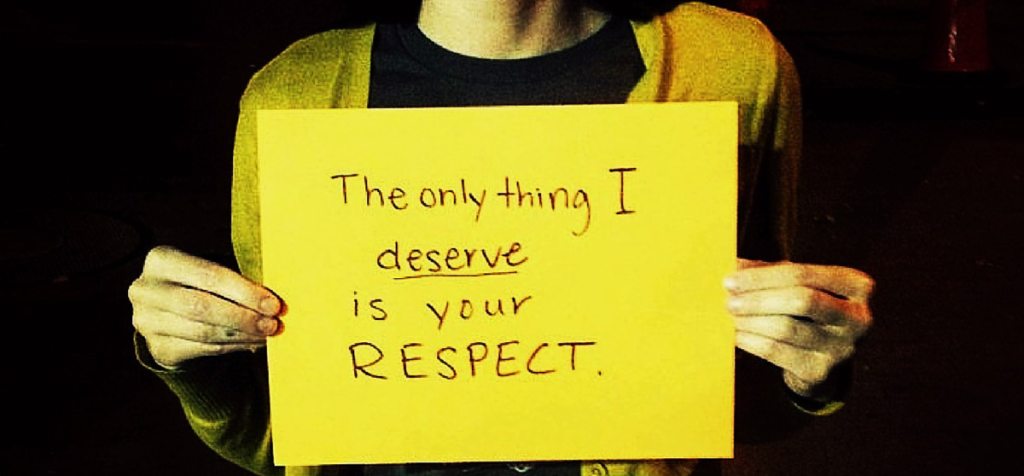 Location: 7th and P, playground
Time: Evening Rush Hour (3:30pm-7:30pm)
I was walking into the park with my three-year-old, and I kneeled down to talk to him. A man stopped, put his hands on the gate, and stared at us. I looked back at him, and I asked him why he was staring at us. He asked me if I'm "from here" and demanded to see my ID. I was confused at first by what he even meant. I told him that I didn't need to show him ID, and he insisted that I did. I told him that he was making me uncomfortable and that he should leave the park if he wasn't with a child. We walked away, and he did, too. A man sitting on a bench asked us if we were OK. I stayed at the park for another hour after that, but I was shaken. I kept thinking he might come back with a weapon. I'm still so shaken and confused.
Submitted 6/1/17 by "JR"
Do you have a personal experience with gender-based public sexual harassment or assault? Share your story to help raise awareness about the pervasiveness and harmful effects of street harassment. All submissions are posted anonymously unless otherwise specified.
If you experience or have experienced sexual harassment on the DC Metro system: Whether the event is happening at the moment or occurred months ago, we strongly encourage you to report to Metro Transit Police (MTP): www.wmata.com/harassment or (202) 962-2121. Reporting helps identify suspects as well as commons trends in harassment. You can program MTP's number into your phone so you can easily reach them when needed.
If you need assistance in coping with public sexual harassment or assault, please contact the DC Rape Crisis Center (DCRCC) 24/7 crisis hotline at 202-333-RAPE (202-333-7279).