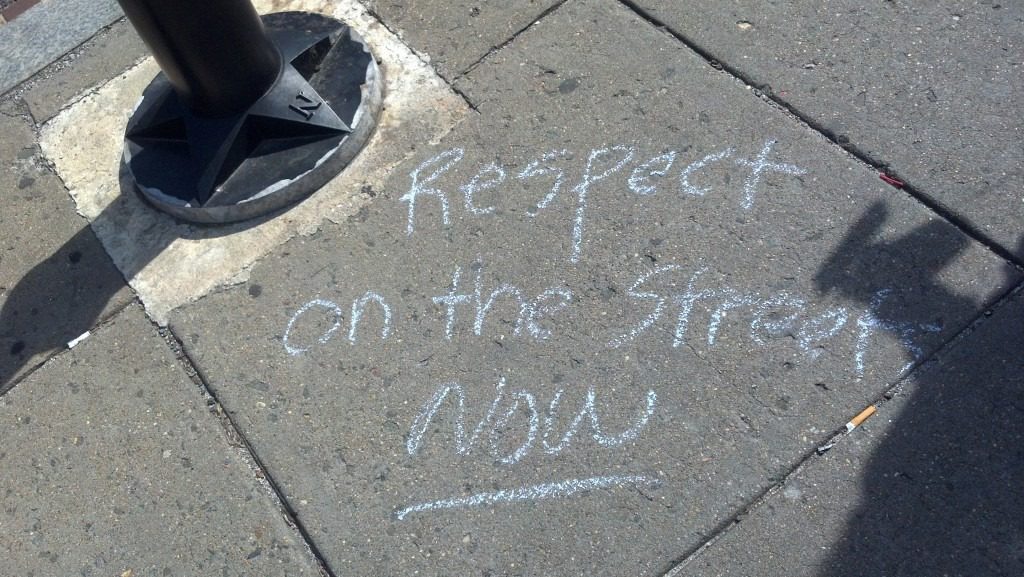 Time: Night (7:30pm-12am)
So, I had a blast dancing with friends last night!
But part of the night involved being an active bystander regarding some…very…persistent gentlemen that were trying to engage female friends that we were out with, who were not trying to engage them.
And while I and some of the other guys in our group did some of the regular circling the wagons space sharing to become physical barriers between our friends and strangers, when them turning their backs and/or moving away wasn't enough of a message via body language, or even straight up telling them that they didn't want to engage, I asked my friends for permission to say something to some of their would-be suitors, and wanted to share several of those things.
To one guy who was standing a foot or two behind one friend I told him that I didn't know if he was doing it intentionally, but I needed him to stop staring at my friends because it was making us uncomfortable. He went away.
To another gent who cut in the circle between me and a friend, he introduced himself to her, after which I tapped him and introduced myself to him, saying my name was JR and I was her friend. I guess he didn't really want to talk and he went away.
A third person, after lurking and several passes and attempts of talking to one friend, after she stepped away yet again after he grabbed her, I stepped up to him and said that I needed him to not touch or talk to her again for the rest of the night. He went away.
Granted there were many more instances when my friends dealt with things themselves, but I'd least try to check in to make sure that they were okay after. And I want to reiterate that the few times I did say something, I'd try to ask them for permission first, because I never thought that they needed or wanted me to intervene, but simply wanted to see if they at least wouldn't mind if I did.
So I just wanted to share.
Submitted 3/20/17 by "JR"
Do you have a personal experience with gender-based public sexual harassment or assault? Share your story to help raise awareness about the pervasiveness and harmful effects of street harassment. All submissions are posted anonymously unless otherwise specified.
If you experience or have experienced sexual harassment on the DC Metro system: Whether the event is happening at the moment or occurred months ago, we strongly encourage you to report to Metro Transit Police (MTP): www.wmata.com/harassment or 202-962-2121. Reporting helps identify suspects as well as commons trends in harassment. You can program MTP's number into your phone so you can easily reach them when needed.
If you need assistance in coping with public sexual harassment or assault, please contact the DC Rape Crisis Center (DCRCC) 24/7 crisis hotline at 202-333-RAPE (202-333-7279).