Discriminatory federal actions are directly impacting the safety of marginalized communities across the country and here in DC. In our own community, we've seen anti-Muslim harassment on the rise. Just a few months ago, America's first Somali lawmaker was harassed and called "ISIS" in a DC cab.
And when Muslim communities are under attack, DC fights back.
Today, working with a coalition of local advocates convened by CASS, Councilmember Brianne Nadeau introduced the Street Harassment Prevention Act to tackle street harassment on a citywide level. Here's what it'll do:
Establish an Advisory Committee on Street Harassment with expertise in public safety, gender-based violence, racial and religious discrimination, queer and trans rights, immigrants' rights, and homelessness;
Collect data on street harassment and the ways it affects different marginalized communities; and
Develop best practice policies for DC agencies to recognize and respond to street harassment.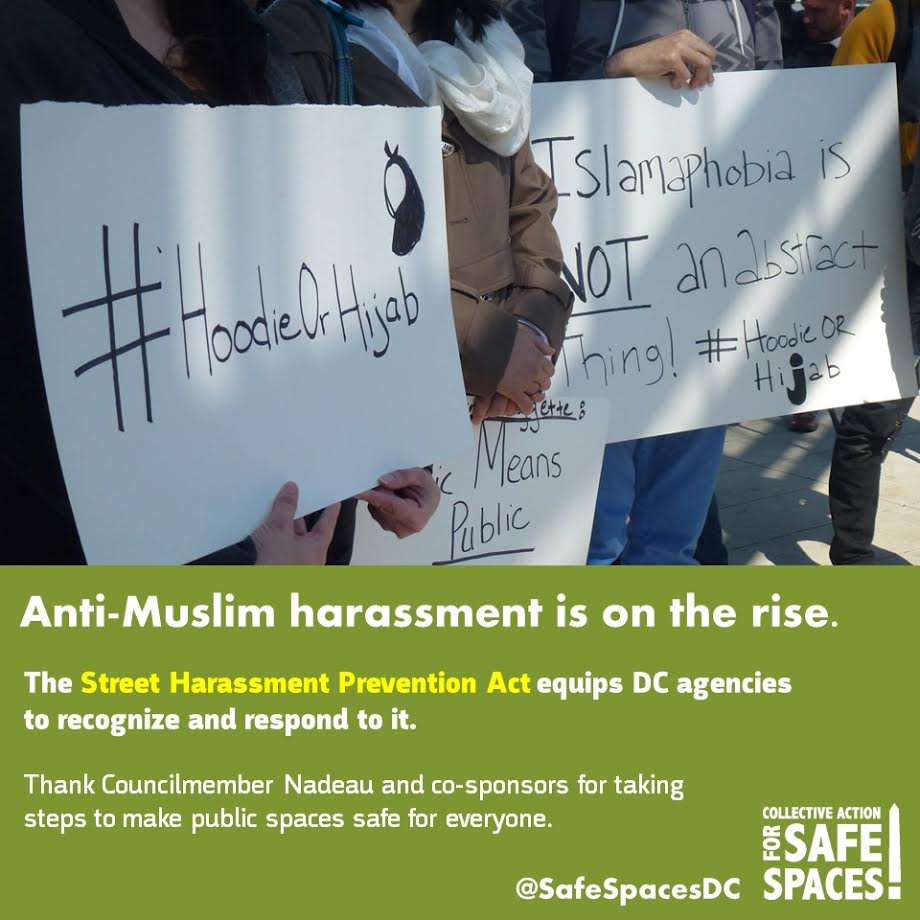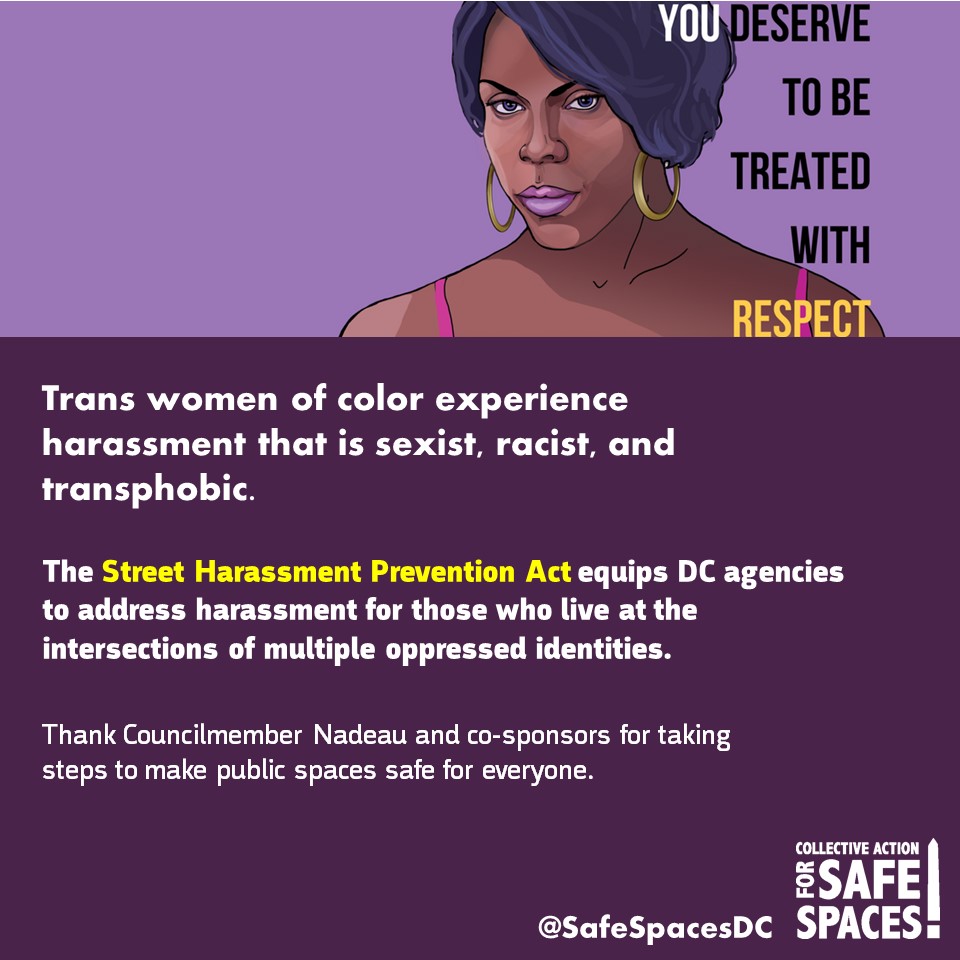 "Anti-Muslim and anti-LGBTQ rhetoric and policies on the federal level have a direct impact on the safety of people here in our community, particularly those who live at the intersections of multiple oppressed identities like queer and trans Muslims," said Jessica Raven, executive director of CASS. "This legislation will equip DC agencies to address harassment in all its forms and make public spaces safe for everyone."
Thank you, Councilmember Nadeau and co-sponsors CMs David Grosso, Charles Allen, Robert White, Trayon White, Elissa Silverman, and Jack Evans, for introducing this comprehensive legislation that aims to address street harassment in an intersectional way!