This year has been a whirlwind. But I don't look back at 2016 as a year of failures and tragedies. I see how many challenges we've overcome and how many new activists are stepping up and mobilizing for safe spaces.
The hardest lesson I've learned in 2016 has been about the prevalence of racism within activist circles, and specifically within the local feminist movement. I had come to expect sexist and gender-based aggression with racist undertones, or overtones, in my everyday life, but I did not expect to encounter it from partners in anti-racist, feminist activism.
If women of color, and especially trans women of color, can't feel safe in this movement — if this movement uses all the right buzzwords but doesn't truly work to address the additional layers of oppression that we experience, including racism, transphobia, Islamophobia, and all forms of marginalization — then who benefits?
With an incredible team of volunteers and supporters, CASS has built an intersectional local movement against harassment in all its forms. We are one of the founding members of the DC Justice for Muslims Coalition, a local working group tackling Islamophobia, and we joined a new coalition led by HIPS to support sex workers' rights.
We know that we must center our most marginalized community members if we want to build a movement that makes public spaces safe for everyone.
It was this conviction that led CASS to hire Nona for a six-month program fellowship this June. We cannot serve our city's most marginalized communities without the leadership of people who are part of those communities. As Nona's fellowship comes to a close, we're grateful for the ways that she has acted as a resource to a number of folks in DC's trans communities, and I'm especially appreciative of her contributions and insight into the expansion of CASS's mission — an ongoing conversation happening at the Board level.
I also recognize that my vision for the program fellowship was simplistic. Through discussions with Nona, I've learned that the role has lacked the structure and support needed to make it most impactful. With the support of our community, we acted to help Nona meet her immediate needs through employment and to grow our advocacy efforts serving DC's trans communities. But we did not build a program that could create long-term change.
Through some changes we're making this winter, we're ensuring that the programs we launch will set to achieve sustainable impact with clear objectives and measurable goals.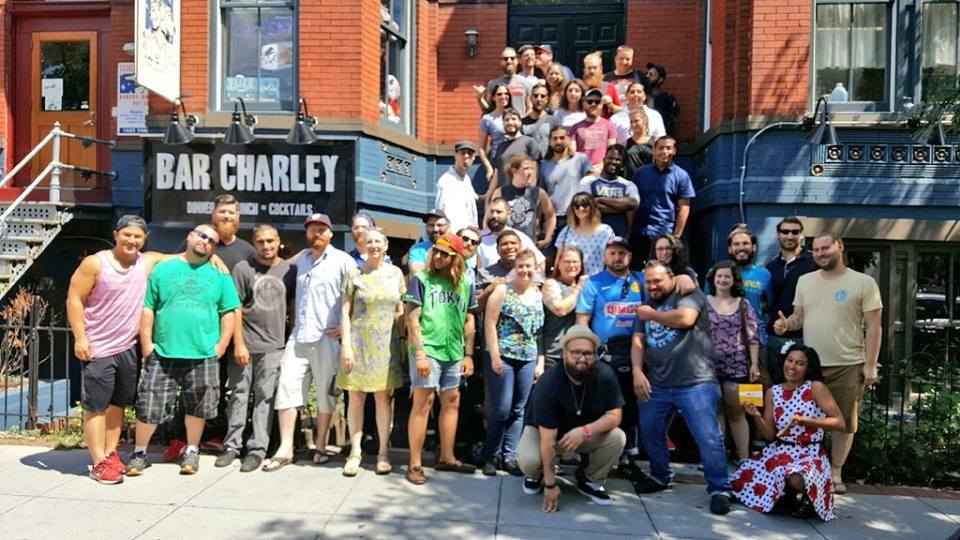 Here's a look back at 2016 and some of our resolutions for the New Year:
We've trained more than 300 community members

to respond to harassment and use bystander intervention strategies to de-escalate aggressive situations.
We've accomplished so much this year, and there's still so much work to do.
In 2017, we will be more strategic and more data-driven. To that end, our Board and Advisory Council are re-evaluating our mission statement and making sure it fits our community's current needs, and our staff is building a data team that will analyze the evaluations we collect in workshops to make recommendations for improvements. We're also starting our six-month check-in sessions at our certified Safe Bars to refresh the information that bar staff learned in the initial training and solicit feedback on how the program should move forward in 2017.
Finally, we're building a new program focused on healthy masculinity, because we know that men are essential partners in this movement to end gender-based violence.
Thank you for all you've done this year to build with us — connecting us to bars, bringing us to train your staff and volunteers, showing up to rallies, and speaking out at local hearings. You're making public spaces safe for everyone.
If you haven't yet, join our email list for updates and follow us on Facebook and Twitter.