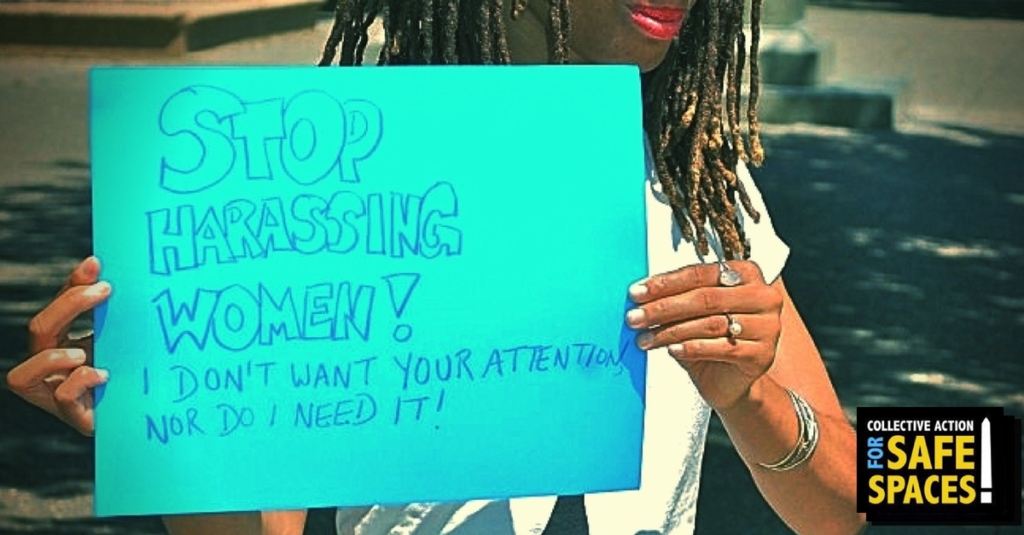 Location: Soundcheck nightclub / 14th & K
Time: Late Night (12am-5am)
I went to this place because one of my favorite DJs would be there playing for the first time. I went alone because none of my friends wanted to go with me, and I was ok with that, but since the moment I got there I was harassed 5 times. It was all kinds of harassment, verbal and physical, but the most disgusting of it was this guy that approached from nowhere, grabbed my waist and slapped me three times on my butt.
I was so horrified and mad that I turned around quickly, yelled at him and punched him, he instantly walked fast through the dance floor and left. Needless to say I couldn't find him later.
This makes me so angry because no one seemed to care, even if there was security all over the place and waiters were there too. They probably thought I was there to hook up with someone, because you know, I was alone so maybe I was asking for it.
This is the thing, I am Mexican and currently living here, so I understand my looks may be slightly different from the local girls but that doesn't make me "exotic" –like one guy asked to a girl next to me, if I was her "exotic friend." I am tired of the stereotype of the Latina bombshell, hyper sexualized in media. I am a regular girl trying to have fun ON MY OWN and I deserve respect. No, not all Latinas have a "sexy" accent (dude this is my accent! Stop fantasizing about me talking "dirty" to you!), not all Latinas want to "sexy dance" in the middle of the dance floor (this other guy was insisting on dancing close to me and touching me even if I said NO at least 3 times). I just wish guys could understand that not all women alone out there are desperate for male company. We are free to be wherever we want without feeling paranoid and having to reject drinks 'cause maybe one of them has rape drugs. I just went to a freaking nightclub to enjoy my DJ's favorite music and I returned home disgusted and anxious 'cause I felt vulnerable just by being alone. My body is not a public space. Hopefully more places join your safe bars program!
Submitted 3/14/16 by "AEB"
Do you have a personal experience with gender-based public sexual harassment or assault? Share your story to help raise awareness about the pervasiveness and harmful effects of street harassment. All submissions are posted anonymously unless otherwise specified.
If you experience or have experienced sexual harassment on the DC Metro system: Whether the event is happening at the moment or occurred months ago, we strongly encourage you to report to Metro Transit Police (MTP): www.wmata.com/harassment or 202-962-2121. Reporting helps identify suspects as well as commons trends in harassment. You can program MTP's number into your phone so you can easily reach them when needed.
If you need assistance in coping with public sexual harassment or assault, please contact the DC Rape Crisis Center (DCRCC) 24/7 crisis hotline at 202-333-RAPE (202-333-7279).