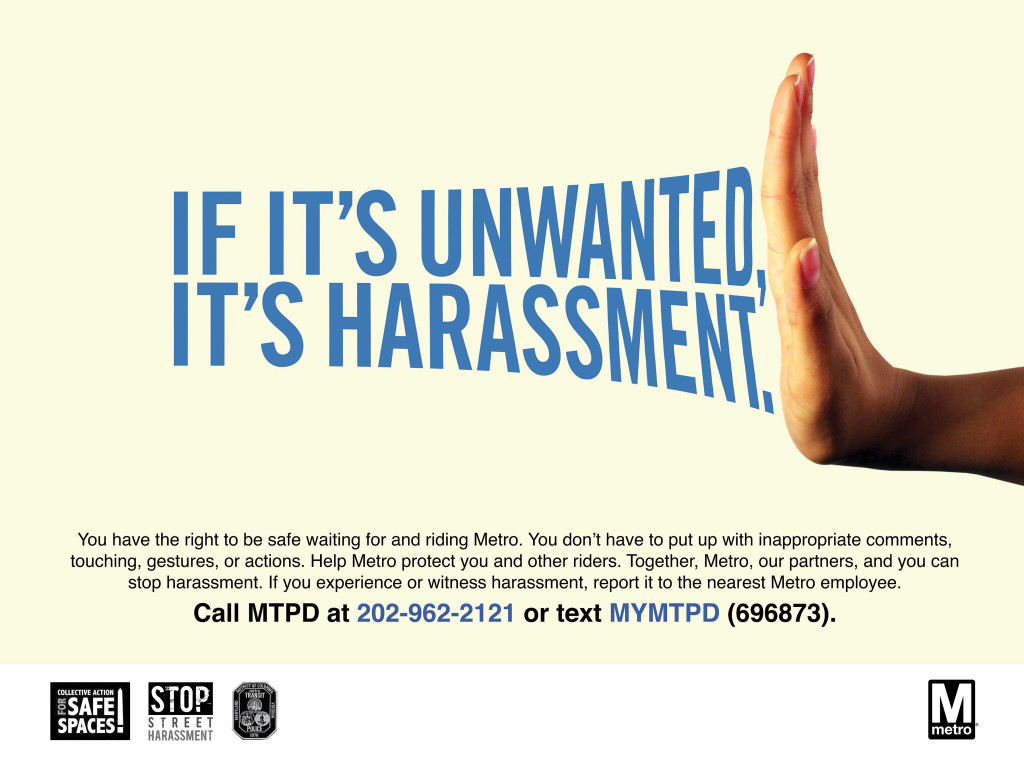 ​This week, WMATA launched the first transit safety survey of its kind in DC (and one of the first in the country)! Using a mix of questions developed by CASS and questions about transit safety from the 2014 national study led by Stop Street Harassment, this survey seeks to learn about the experiences of DC metro riders with public sexual harassment and assault. The results will help us learn whether our ad campaign has been an effective tool to show harassers that their behavior won't be tolerated and to support those who experience harassment by naming the problem, validating their experiences, and providing an outlet to report it.
If you've experienced harassment on the Metro, we encourage you to report the incident!
In February, we'll present the survey results, which will help guide solutions to address harassment and inform the next phase of ads on the DC Metro.