Traffic, construction, and the occasional rodent of unusual size: these are all things that we've come to expect from the DC city-living experience. Unfortunately, street harassment is also a near-daily occurrence for more than 12,000 people across the District. Although street harassment may seem to some like just another annoyance, it's actually a pervasive problem with devastating, long-term effects on the health and safety of its victims. Here at CASS, we believe street harassment is not something we should have to tolerate. That's why CASS is teaming up with Councilmember Brianne Nadeau (D-Ward 1), Stop Street Harassment, Defend Yourself, and the DC Rape Crisis Center to convene the first-ever DC Council roundtable specifically addressing street harassment and assault.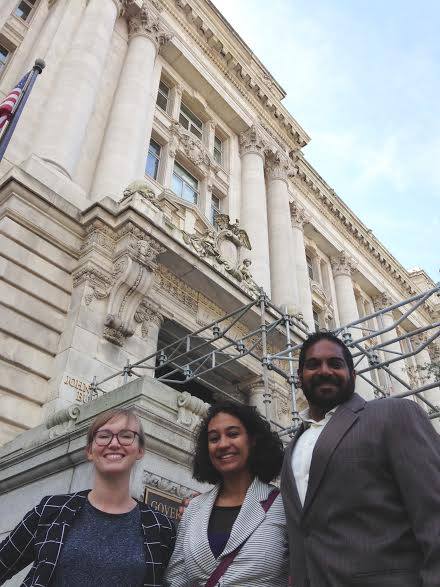 For years, our work at CASS has been empowered by the compelling stories you've shared through our blog. Your experiences have allowed us to illuminate the issue of street harassment as one that affects people from all backgrounds, gender expressions, and identities, in each and every ward of our city. And now that we've got the attention of city leaders, we need your help to ensure that the DC Council acts to end street harassment and assault. Have your voice heard: Sign up to attend and/or testify at the DC Council roundtable on street harassment. All volunteers will receive follow-up details as well as support for those new to testifying before the DC Council.

The roundtable, hosted jointly by the Judiciary Committee and the Committee on Housing and Community Development, is scheduled for December 3, 2015 at 10 AM in Room 500 of the John A. Wilson Building (1350 Pennsylvania Ave, NW).

Interested in partnering with us or learning more? Email jessica@collectiveactiondc.org.