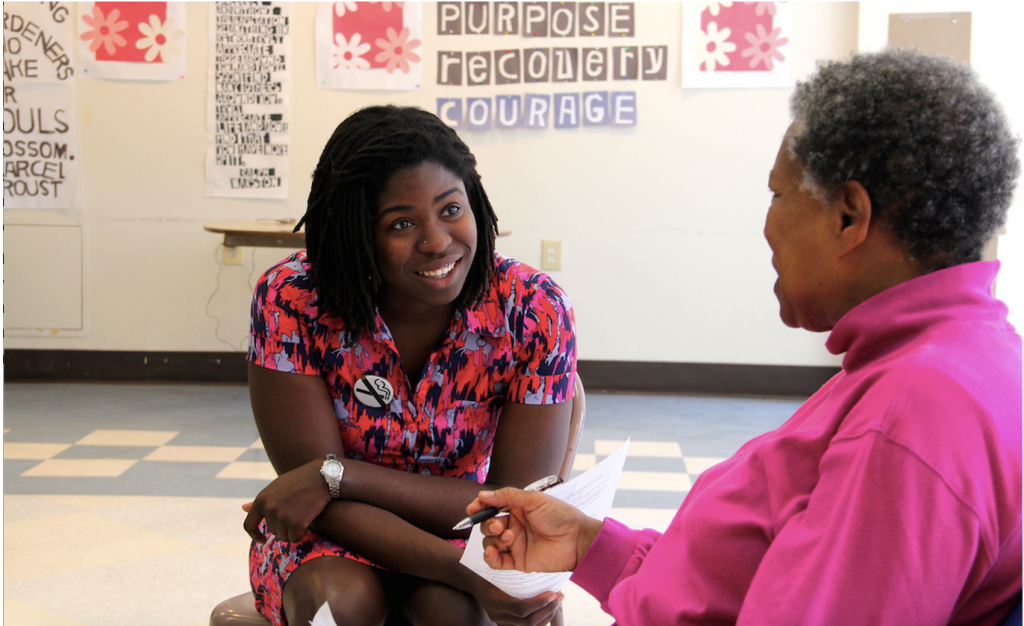 On April 2, CASS presented our street harassment 101 workshop, "Building a Safe City" at N Street Village, a community of empowerment and recovery for homeless and low-income women in DC.
Street harassment frequently makes public spaces feel less safe for women and LGBTQ folks. For those who experience homelessness or housing insecurity, street harassment takes on additional complications. Exposure to street harassment may be more frequent, more intense and more threatening when you have to spend a lot of time in public space.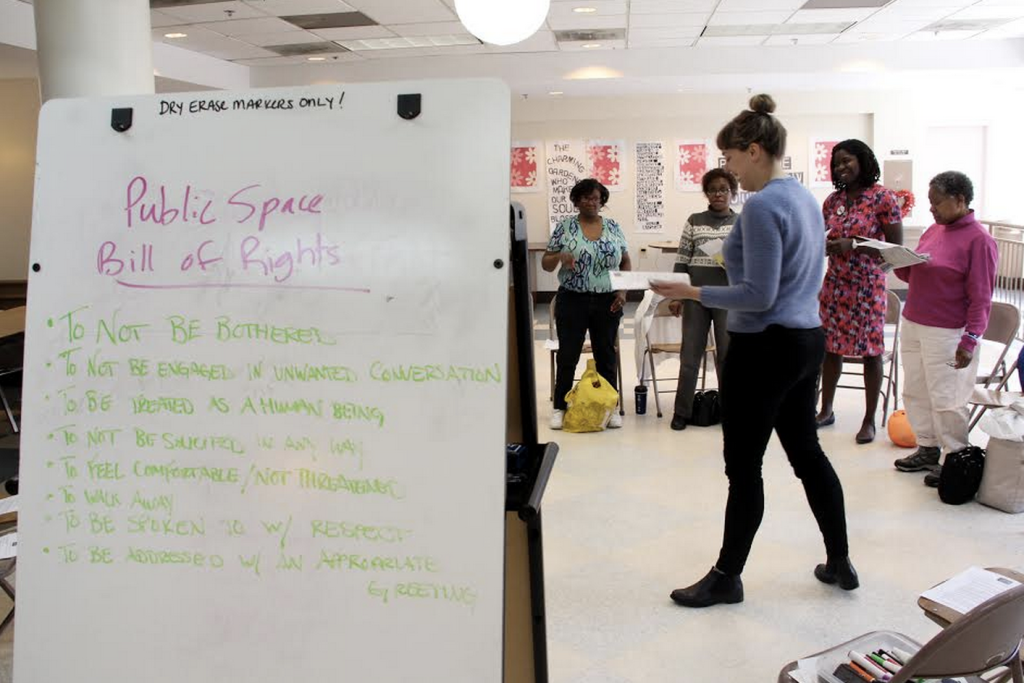 CASS and N Street Village share a belief in the power of community, especially one built on dignity and respect. Together, we discussed how street harassment impacts our lives, and shared ways in which they've addressed their own safety while responding to it. The group also reflected on the possibility of a world where everyone feels safe in public space, and how that looks for them.
Here's N Street Village's Public Space Bill of Rights:
When I'm in public space, I have the right…
To not be bothered.
To not be engaged in unwanted conversation.
To be treated as a human being.
To not be solicited in any way.
To feel comfortable and not threatened.
To walk away.
To be spoken to with respect.
To be addressed with an appropriate greeting.
Check out these photos of some of our amazing participants! (photo credit: Mindi Westhoff Photography)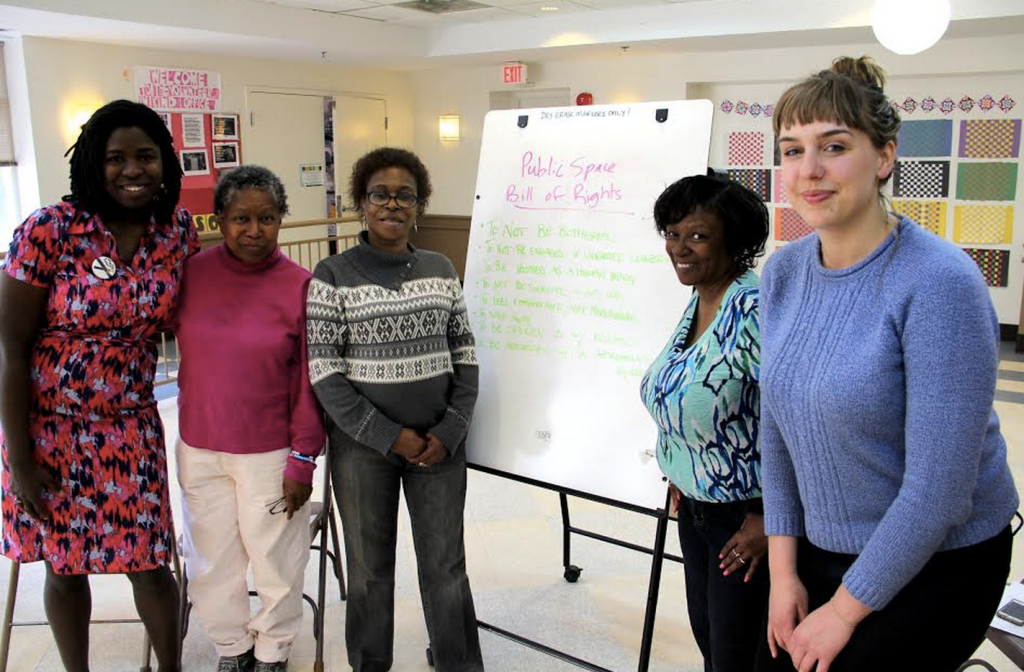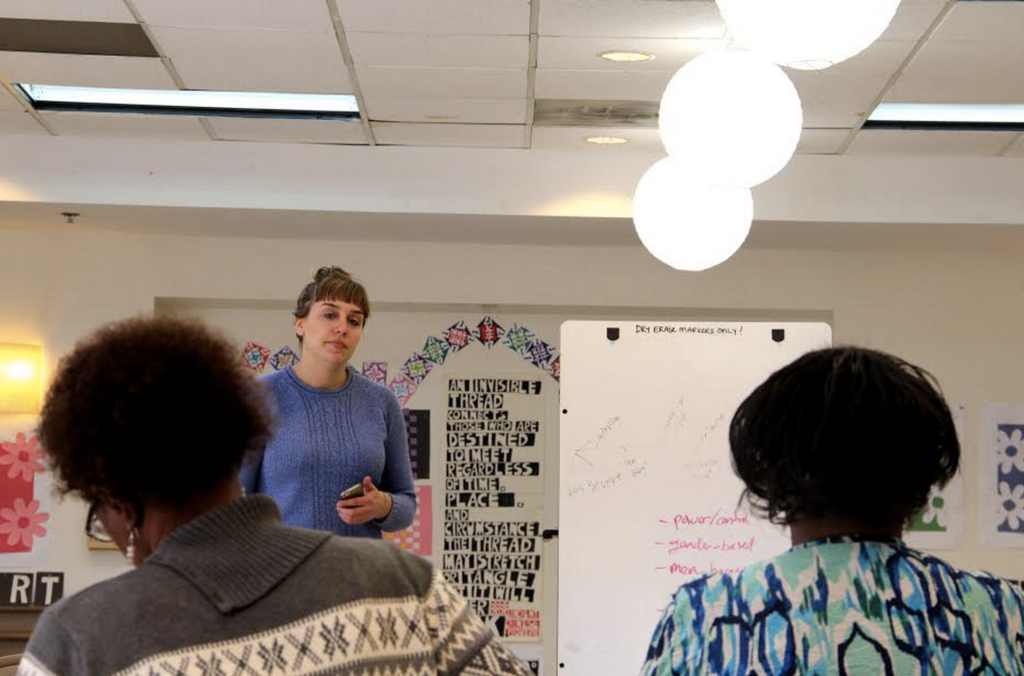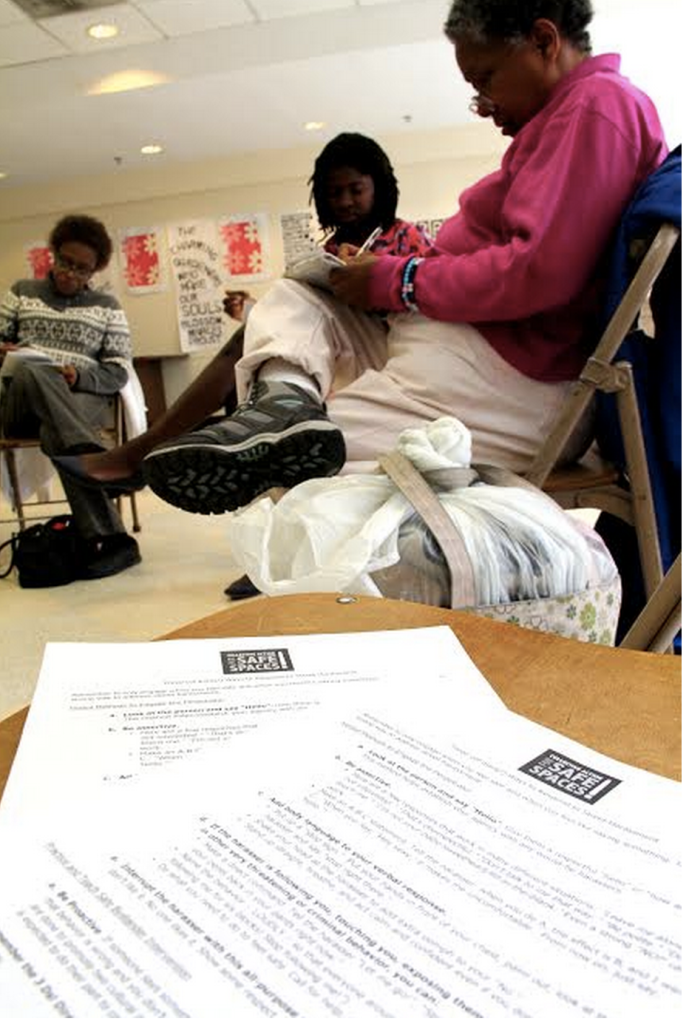 >>>> Bring CASS facilitators to train your group!

>>>> Support this work! Join us at our  3rd annual signature community appreciation event. Can't make it? Select the option to donate!