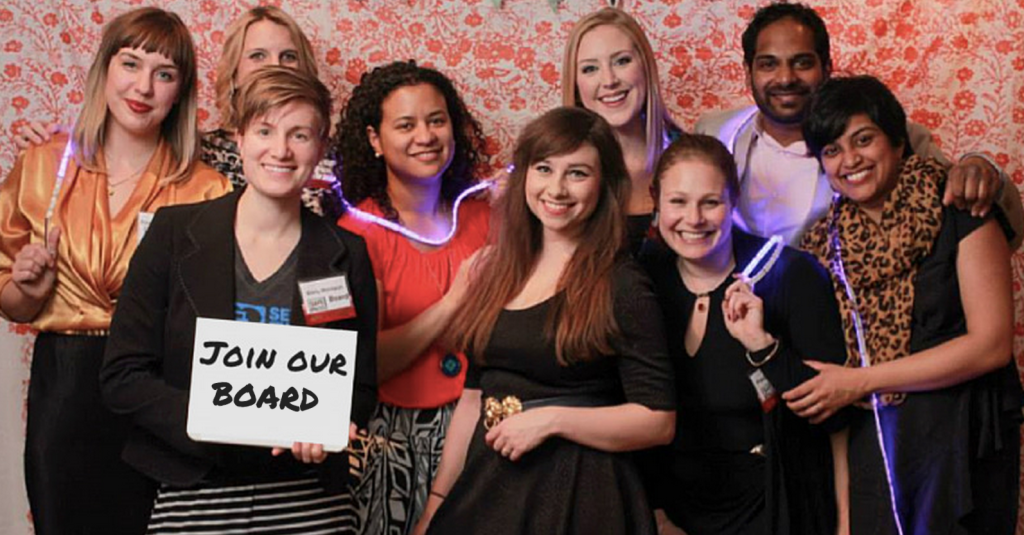 CASS is looking for great people to join our board of directors! Do you have a passion for social justice and a drive to build a safer DC? Interested in helping to manage a unique community-based organization working to find solutions to one of the most prevalent forms of gender-based violence? Apply today! See below for application details.
The Short Version:
Collective Action for Safe Spaces (CASS), a community-based organization that aims to empower the DC metropolitan area to build a community free from public sexual harassment and assault, is looking for fantastic new people from the community to join its Board of Directors. The Board plays a critical governance role within the organization, deciding on priorities in programming and fundraising, and keeping the organization accountable to our values.
Interested applicants living in the Washington, DC, area should fill out the application by Friday, March 27. We'll be in touch!
Details:
This is an exciting opportunity for passionate individuals looking to meet dedicated social justice activists and make a difference in the D.C. metropolitan area. If you have some or all of the following qualities, you would be a great Boardmember:
A demonstrated commitment to social justice.
An expertise in community development to DMV neighborhoods – in particular communities of Washington, DC's wards 5, 7, and 8.
An interest in connecting with networks of DC area citizens leading in the areas of transportation, justice, small business, and urban development.
A background in finance.
A willingness to make a meaningful time commitment to CASS.
A sense of humor.
Board member responsibilities include:
Providing strategic guidance on CASS's fundraising efforts, programming,  and budgetary decisions.
Overseeing compliance with organizational policies and bylaws.
Raising friends for CASS within your networks and communities by spreading the word about our work.
Creating and implementing a personal fundraising plan, and giving at a personally meaningful level to support the work of the organization.
Attending quarterly Board meetings and an annual Board retreat.
Keeping staff, fellow Board members, and yourself accountable to the communities we serve and the values of the organization.
How to apply:
Please fill out the application form and send a copy of your resume to info@collectiveactiondc.org by Friday, March 27. Women, people of color, those living in underrepresented wards and areas, and LGBTQGNC-identifying people are strongly encouraged to apply.