DC resident and year-round cyclist Anastasia Kolobrodova is organizing an all-women's alleycat to take place in DC on International Women's Day, Sunday, March 8! And if that couldn't get any better, the proceeds benefit CASS!
According to Anastasia, the goal of the women-only alleycat is to get more women interested, comfortable and confident with urban cycling while learning about international women's rights. The event will be the second all-women alleycat benefiting CASS. In 2013, we were the super proud beneficiary of the 19th Amendment Alleycat. (Seriously, just look at the pics and you'll want to RSVP stat!)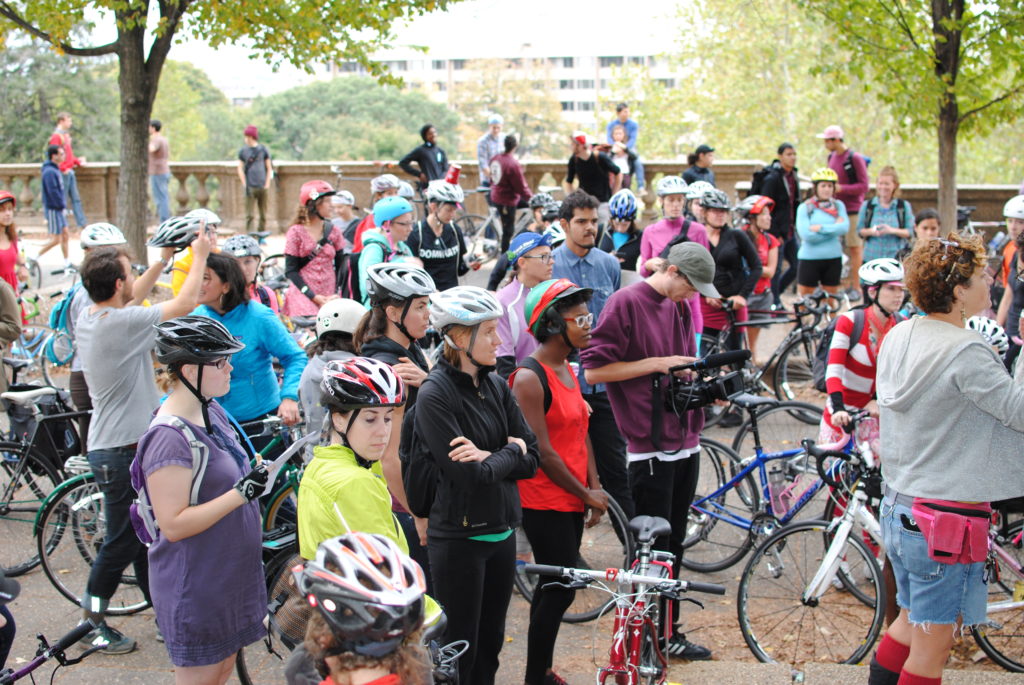 First off, what's an "alleycat?"  
An alleycat is a checkpoint-based bike race through city streets, emulating the type of cycling that bike messengers do on a daily basis. An easier way to describe this is essentially a scavenger hunt on a bike!
Why is it empowering for women, and why should they come?
Equality. Women are underrepresented in the bike community — informal bike races and group rides traditionally skew male, yet there are a lot of women I know cycling every single day who would rock it at these types of events. This alleycat provides a safe space for women to become acquainted with the format, and hopefully inspire them to want to become more involved with the bike community overall. Participation will also underscore that there is a visible women's biking community that is thriving in DC.
What's the connection between women biking and street harassment?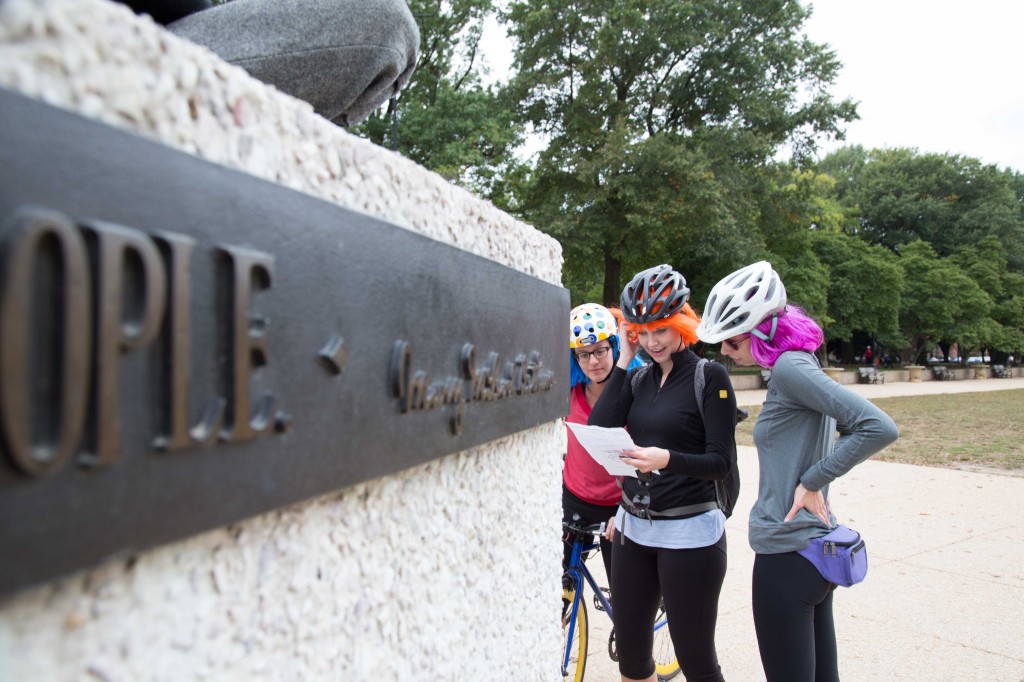 What made you choose CASS as the beneficiary?
Everybody should feel safe on our streets. Harassment should not be an expected given for women going about their daily lives. I appreciate the important role CASS plays in helping build safety in our community.
Last but not least, why is biking awesome?
It helps you be strong, go fast, and feel free.
Anything else you'd like to say?
This race is on International Women's Day, which is all about social, political, and economic equality for women. The checkpoints will reflect on that theme and on international human rights.