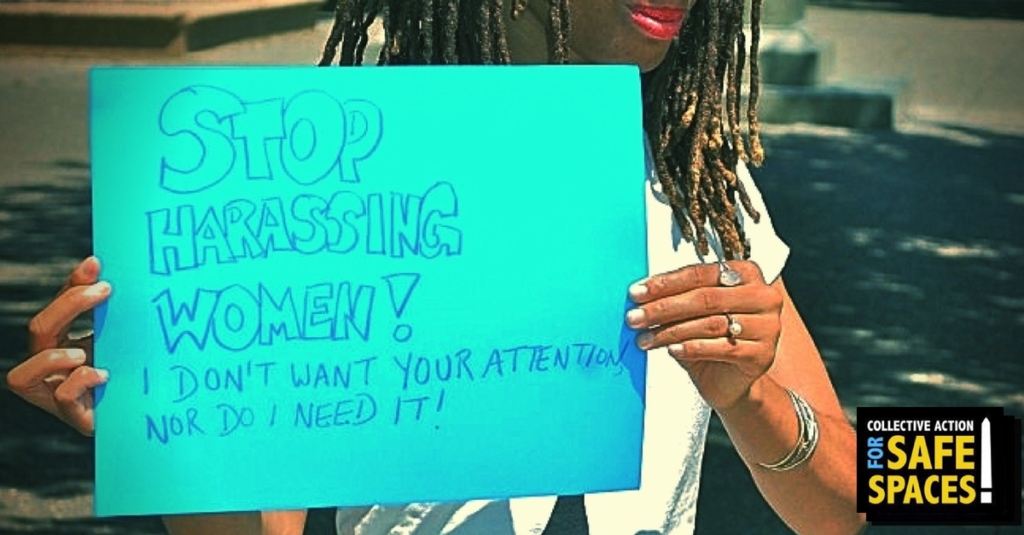 Location: Georgia Avenue between Thayer Avenue and Silver Spring Avenue (Silver Spring)
Time: Evening Rush Hour (3:30pm-7:30pm)
I was heading to my yoga class this evening (12/23/14) and I walked past a group of guys. I heard one of them hock a loogie and spit near me. I said, "Ew!" loudly. This guy started cursing and saying, "Fuck you, bitch! I didn't spit at you!" I continued walking and said, "It sounded like you did!" He continued cursing, ranting, and raving while I continued walking. I was not going to stand and argue with someone who'd react that aggressively over what I felt was a normal reaction to someone doing something gross near me. Getting to my yoga class was more important. I've been learning to be less reactive to these jerks on the street and find that I encounter less street harassment, but once in a blue moon something like this happens.
Submitted 12/23/14 by "D."
Do you have a personal experience with gender-based public sexual harassment or assault? Share your story to help raise awareness about the pervasiveness and harmful effects of street harassment. All submissions are posted anonymously unless otherwise specified.
If you experience or have experienced sexual harassment on the DC Metro system: Whether the event is happening at the moment or occurred months ago, we strongly encourage you to report to Metro Transit Police (MTP): www.wmata.com/harassment or 202-962-2121. Reporting helps identify suspects as well as commons trends in harassment. You can program MTP's number into your phone so you can easily reach them when needed.
If you need assistance in coping with public sexual harassment or assault, please contact the DC Rape Crisis Center (DCRCC) 24/7 crisis hotline at 202-333-RAPE (202-333-7279).