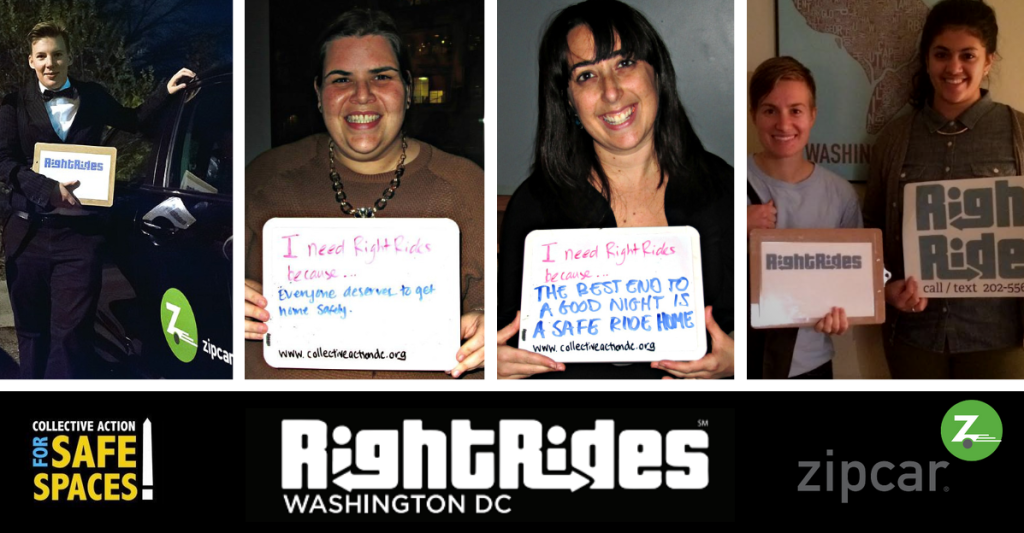 Why are we smiling so big? It's because RightRides DC, our program to provide free, safe rides home late at night for women and LGBTQ individuals, is coming back on New Year's Eve! And it'll be bigger and better than ever, with two new cars added to the fleet and an extra half-hour of service.
Check out this preview of our bigger, better service on DCist!
We want you to know that your generous support this past month is driving (no, really!) RightRides DC on New Years' Eve — and giving it a boost. Thanks to you, we'll be able to provide this important service on New Years' to more people, in more parts of the city.
We couldn't be more grateful.
P.S. Help us spread the word about RightRides DC! Send a tweet telling your friends about the New Years' service date.