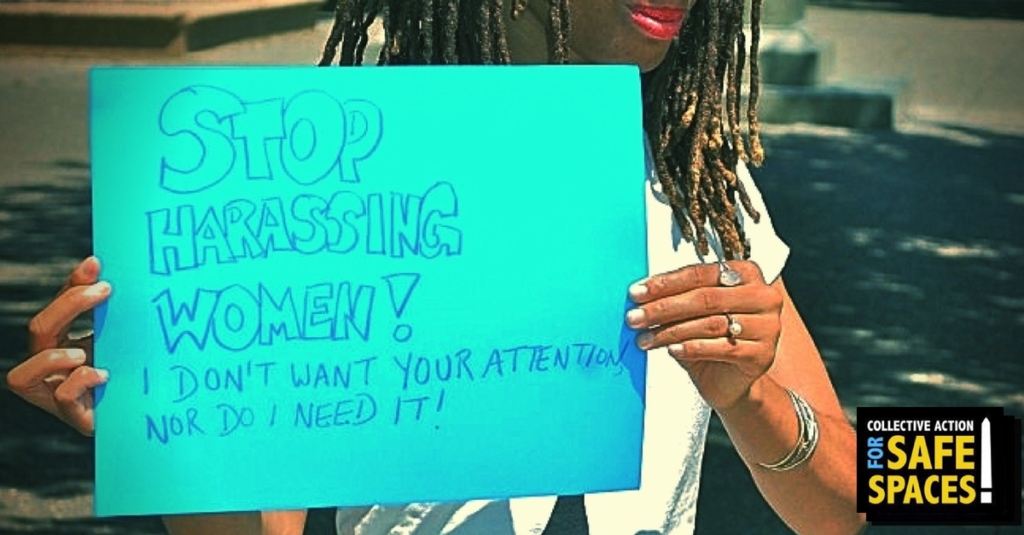 Location: 13th & Harvard NW (Columbia Heights)
Time: Evening Rush Hour (3:30pm-7:30pm)
[I was] walking home from the metro and noticed a group of about 4-5 grown men standing around by the sidewalk. I kept my head down looking at my cellphone and one of them called out to me, "How are you" – ignored, kept walking and another voice goes, "You've got some nice thighs." Had a burst of nerves and responded "Not interested in your opinion"…not sure if they heard me, but they didn't say anything else.
Submitted 10/8/14 by "SM."
CASS is launching RightRides, a service to provide free rides home for women and LGBT people, from 12am-3am on Friday, October 31st. Rides, which are made possible by a partnership with Zipcar, will be operated by driver/navigator teams consisting of trained, screened volunteers. Save the number in your phone now: 202-556-4232!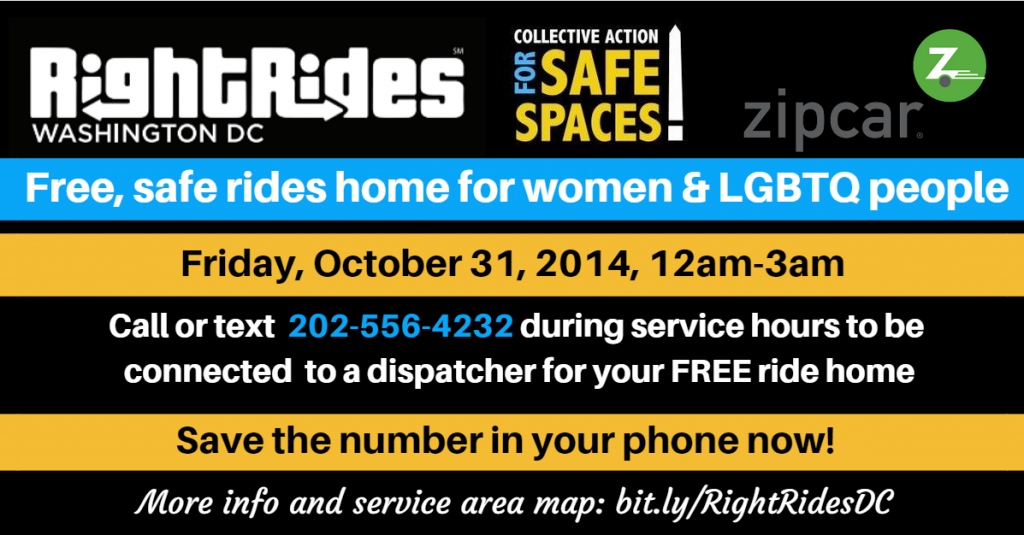 Do you have a personal experience with gender-based public sexual harassment or assault? Share your story to help raise awareness about the pervasiveness and harmful effects of street harassment. All submissions are posted anonymously unless otherwise specified.
If you experience or have experienced sexual harassment on the DC Metro system: Whether the event is happening at the moment or occurred months ago, we strongly encourage you to report to Metro Transit Police (MTP): www.wmata.com/harassment or 202-962-2121. Reporting helps identify suspects as well as commons trends in harassment. You can program MTP's number into your phone so you can easily reach them when needed.
If you need assistance in coping with public sexual harassment or assault, please contact the DC Rape Crisis Center (DCRCC) 24/7 crisis hotline at 202-333-RAPE (202-333-7279).