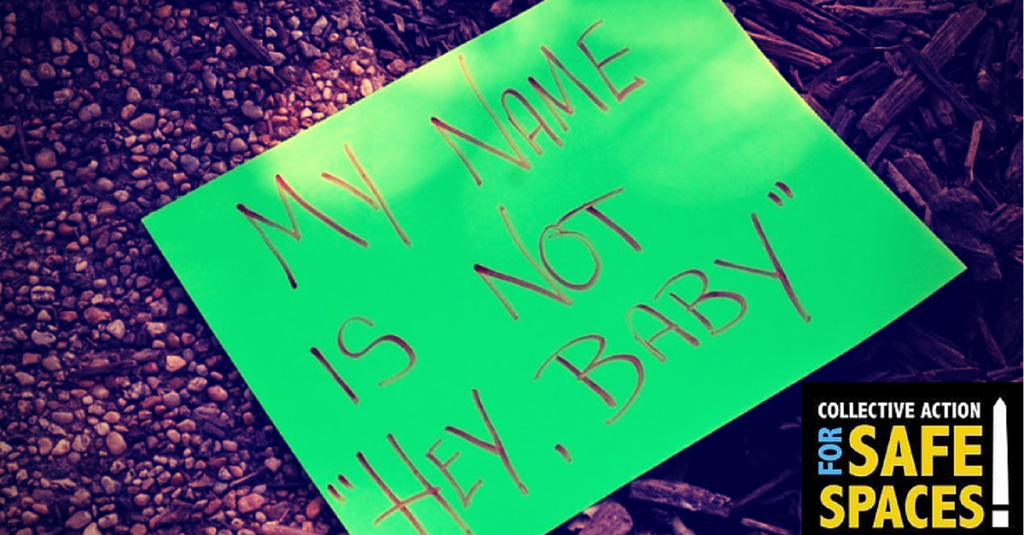 Location: South Capitol Street & M St SW overpass (Navy Yard)
Time: Daytime (9:30am-3:30pm)
I was walking from the Navy Yard metro stop to my house. As soon as I turn the corner on M St, I could hear a man talking loudly behind me. He was about 30 paces behnd me, but kept shouting hateful things about me. I was wearing shorts (not super short, as if that matters), and he was shouting "I hate you and your white legs. I don't want your white ass." He then proceeded to continue shouting how much he hated me as a white woman. This is not acceptable behavior.
Submitted 8/29/14 by "rg."

Take a stand against public sexual harassment and assault: Donate now.
---
Do you have a personal experience with gender-based public sexual harassment or assault? Submit your story to help raise awareness about the pervasiveness and harmful effects of street harassment. All submissions are posted anonymously unless otherwise specified.
If you experience or have experienced sexual harassment on the DC Metro system: Whether the event is happening at the moment or occurred months ago, we strongly encourage you to report to Metro Transit Police (MTP): www.wmata.com/harassment or 202-962-2121. Reporting helps identify suspects as well as commons trends in harassment. You can program MTP's number into your phone so you can easily reach them when needed.
If you need assistance in coping with public sexual harassment or assault, please contact the DC Rape Crisis Center (DCRCC) 24/7 crisis hotline at 202-333-RAPE (202-333-7279).