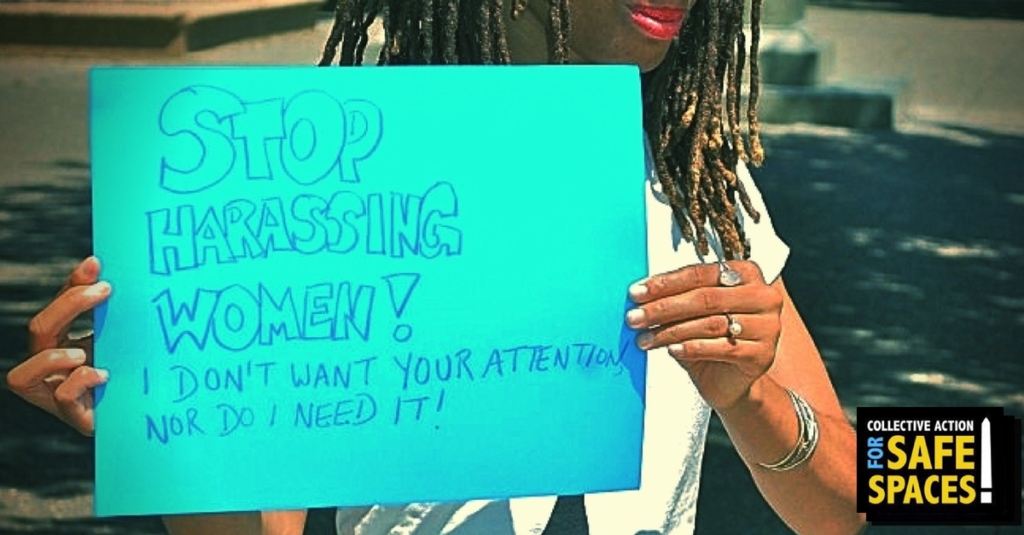 Location: 1121 14th Street, NW (Thomas Circle/McPherson)
Time: Daytime (9:30am-3:30pm)
I was near my appointment time for an interview at CoStar, located at 1331 L St. NW, Washington, DC. A block away from the location, I walked in the wrong direction going north on 14th St NW. Unknown to me I passed a group of men in various work uniforms. One was a FedEx uniform. As I passed, I heard them mumbling in low tones and remarking that "I was pretty" and some laughter followed. I ignored them in order to stay focused on my interview.
I turned around when I realized I had gone in the wrong direction, and as I passed the group of men again I heard someone say, "Ma'am, do you need directions?" in a tone that echoed sexually harassing comments I had heard before. I kept walking. Then someone from the group said, "You're not that pretty anyway." I then turned to the group and flipped my middle finger at them. They backed off and I went to my interview at CoStar. This interview came through an employment agency. Despite the harassing incident, I had a good interview with CoStar.
I reported my interview experience to the employment agency and the agency found me to be a favorable candidate for this position. About an hour later, I received a call from the employment agency telling me that I was removed from consideration of this position because CoStar's FedEx delivery person saw me at the interview. He reported that I flipped him off in response to his offensive remarks. I was told by the agency that although I would not be hired for the position I interviewed for, I would still be considered for other positions after checking the comfort level of her employees, though she implied that that comfort level would be low, leading me to believe that I would not receive future work from this agency.
Submitted 8/21/14 by "LMC."
Take a stand against public sexual harassment and assault: Donate now.
---
Do you have a personal experience with gender-based public sexual harassment or assault? Share your story to help raise awareness about the pervasiveness and harmful effects of street harassment. All submissions are posted anonymously unless otherwise specified.
If you experience or have experienced sexual harassment on the DC Metro system: Whether the event is happening at the moment or occurred months ago, we strongly encourage you to report to Metro Transit Police (MTP): www.wmata.com/harassment or 202-962-2121. Reporting helps identify suspects as well as commons trends in harassment. You can program MTP's number into your phone so you can easily reach them when needed.
If you need assistance in coping with public sexual harassment or assault, please contact the DC Rape Crisis Center (DCRCC) 24/7 crisis hotline at 202-333-RAPE (202-333-7279).