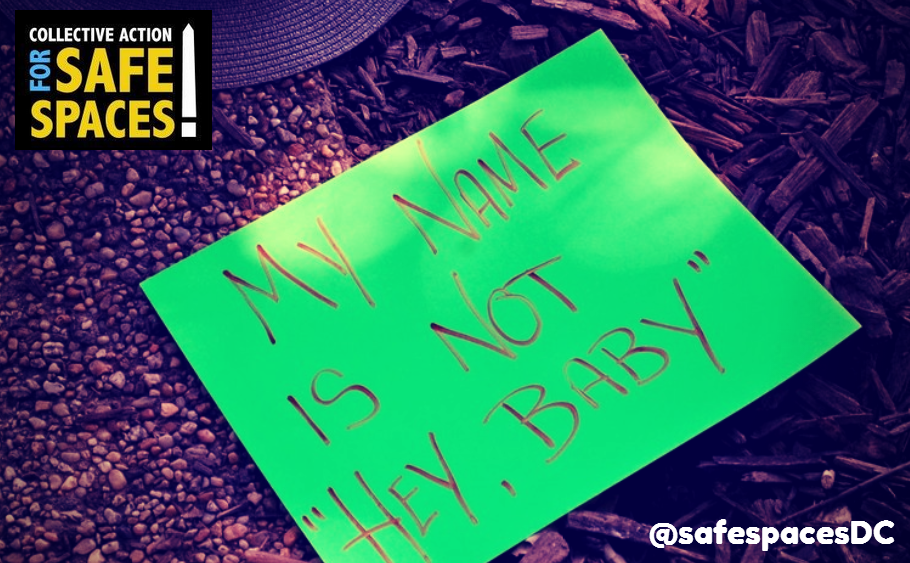 Location: Peets Coffee & Tea at 17th & L NW (Farragut North)
Time: Daytime (9:30am-3:30pm)
I feel terrible. I just walked into Peets and let the manager know about the homeless man sitting outside. He's not disturbing anyone, just reading a book at the table. This man has, in the past, harassed me on several occasions. He's called me a selfish fat bitch for refusing to give him money when I had a Starbucks cup in my hand. He's called me a jealous fat bitch when I questioned him for catcalling another woman. Still, the idea that I just further stigmatized homeless by asking management to make him leave…I feel terrible. Is there something else I could have done?
Submitted 7/21/14 by Anonymous.

NOTE FROM CASS: As this reader's story shows, factors like race, socioeconomic class, mental health, ableism and criminalization of the homeless all impact instances of public sexual harassment. We are currently exploring outreach with advocates who work on behalf of homeless individuals in DC in order to help us tackle these complicated issues in ways that do not further marginalize others.
Take a stand against public sexual harassment and assault: Donate now.
---
Do you have a personal experience with gender-based public sexual harassment or assault? Submit your story to help raise awareness about the pervasiveness and harmful effects of street harassment. All submissions are posted anonymously unless otherwise specified.
If you experience or have experienced sexual harassment on the DC Metro system: Whether the event is happening at the moment or occurred months ago, we strongly encourage you to report to Metro Transit Police (MTP): www.wmata.com/harassment or 202-962-2121. Reporting helps identify suspects as well as commons trends in harassment. You can program MTP's number into your phone so you can easily reach them when needed.
If you need assistance in coping with public sexual harassment or assault, please contact the DC Rape Crisis Center (DCRCC) 24/7 crisis hotline at 202-333-RAPE (202-333-7279).