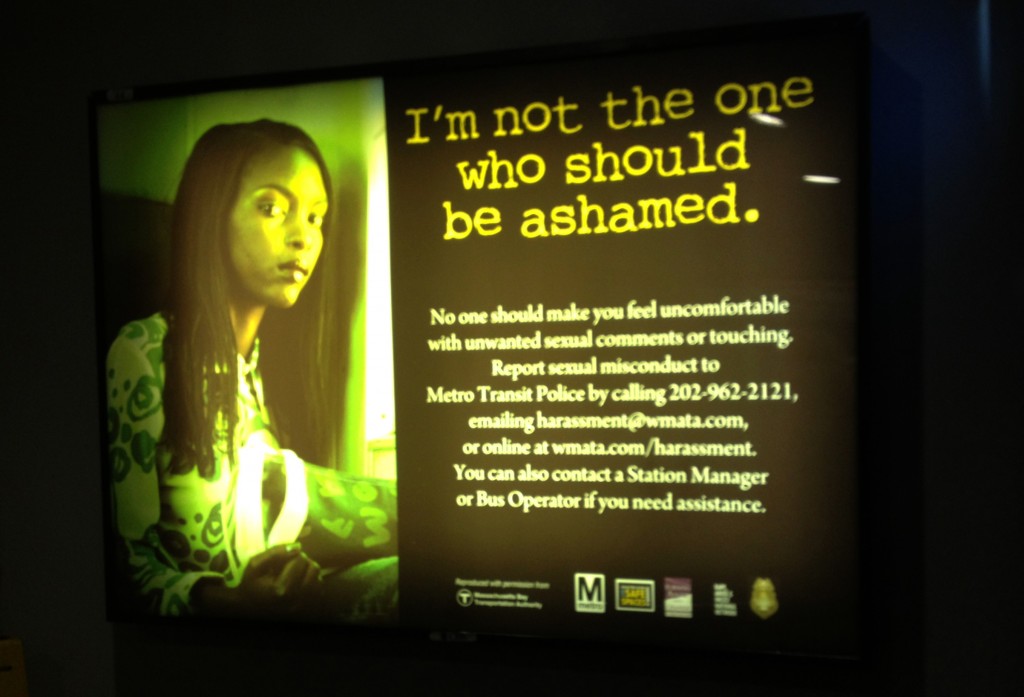 Location: Mount Rainier; Bunker Hill Rd. between 33nd and 32nd St. (Maryland)
Time: Morning Rush Hour (5am-9:30am)
On July 8th at approximately 6:05 a.m., I was jogging west on Bunker Hill Rd. in Mount Rainier between the cross streets of 33rd and 32nd Streets. A Metro Access van pulled over to the curb and the driver yelled twice to get my attention. Assuming he wanted directions, I stopped jogging and looked towards where he had pulled over. He leaned forward, smiled, and said that he'd like to spend some time working out with me. Would that be possible?
I was shocked. Not only was he clearly harassing me, but he was doing so while on duty for WMATA and in a WMATA owned van. Stunned, I just said "No!" and kept jogging. The driver pulled back onto the street and continued driving west on Bunker Hill towards the District.
The next morning, I contacted WMATA to file a complaint. The customer service rep. I spoke with was nice but said that since I didn't get the van number, it was unlikely that Metro Access could locate the driver. I urged them to look through their records to determine if they could locate the driver based on who would have been in the area at that time of day. And even if they couldn't locate the exact driver, I would like them to reiterate to all employees that harassement in any form is unacceptable and will not be tolerated.
Submitted 7/9/14 by "Mandi."

Take a stand against public sexual harassment and assault: Donate now.
Note from CASS: We spoke with Mandi about this incident, which we find unacceptable. Since 2012, CASS has campaigned for the Washington Metropolitan Area Transit Authority (WMATA) to implement policy to address sexual harassment and assault on the DC metro. We're following up with WMATA on its plans for all 3,000 of its frontline employees to be trained in recognizing and responding to public sexual harassment and assault by 2015.
---
Do you have a personal experience with gender-based public sexual harassment or assault? Submit your story to help raise awareness about the pervasiveness and harmful effects of street harassment. All submissions are posted anonymously unless otherwise specified.
If you experience or have experienced sexual harassment on the DC Metro system: Whether the event is happening at the moment or occurred months ago, we strongly encourage you to report to Metro Transit Police (MTP): www.wmata.com/harassment or 202-962-2121. Reporting helps identify suspects as well as commons trends in harassment. You can program MTP's number into your phone so you can easily reach them when needed.
If you need assistance in coping with public sexual harassment or assault, please contact the DC Rape Crisis Center (DCRCC) 24/7 crisis hotline at 202-333-RAPE (202-333-7279).