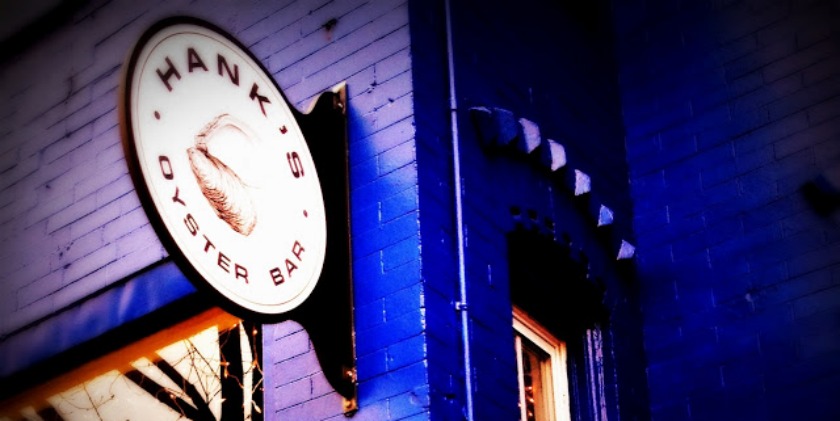 What role can bar staff play in ending sexual violence?
What techniques do they already use to intervene in uncomfortable or even dangerous situations?
How can we learn from each other to add more?
These are just a few of the questions we posed during the bystander intervention workshop we conducted Monday with Hank's Oyster Bar, a DC bar and restaurant located in Capitol Hill, Dupont Circle and Alexandria, Virginia. The workshop — in which we trained about 20 of Hank's bartenders and managers — was part of our Safe Bars program to teach bar staff how to recognize and respond to incidents of sexual harassment and assault among staff and patrons.
The responses we heard from Hank's employees were *amazing!* All of the trainees had stories of how they had stepped in to protect patrons who were being targeted for harassment. We spoke with Hank's staff about the most current research on sexual assault, including its link to alcohol, and shared steps to intervene in and stop incidences of harassment.
It's inspiring for CASS to be able to facilitate conversations like these and open up spaces for bar staff to continue to learn from each other about how to prevent sexual assault. We send a huge thank you to Hank for working with us and being a safe space for women and LGBTQ individuals in DC.
ABOUT SAFE BARS
Safe Bars, a project of Collective Action for Safe Spaces (CASS) and Defend Yourself, draws from research showing that bartenders, bar staff and young adults who patronize alcohol-serving establishments are key populations to address in preventing sexual violence. In addition to research on bystander intervention, Safe Bars builds on the success of similar bar-focused anti-sexual assault programs in Arizona and Boston.
GET INVOLVED!
If you work at a bar, club, restaurant or other alcohol-serving establishment and you'd like to become a Safer Bar, we'd be happy to come and work with your staff. If you're a member of the community and want to help us spread the word about Safe Bars, tell us of a bar you think needs this training, or support Safe Bars in any other way, contact Zosia at zosia@collectiveactiondc.org.