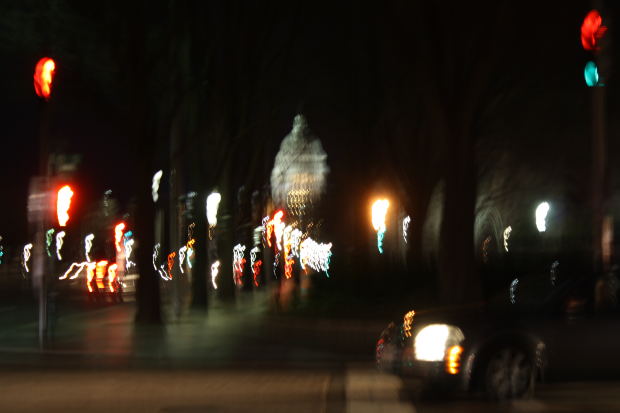 Location: Connecticut Avenue NW
Time: Evening Rush Hour (3:30pm-7:30pm)
I was walking home from the metro, and six tall men came out of a building and noticed me. As if assuming a hunting stance, they encircled me as if by instinct – three on one side, three on the other. All six of them started at the same time. "Where are you going beautiful?" "Can I come with you?" "Hola mi amor." "Oh yah you know you sexy." I froze, knowing how dangerous it was for me to be in that huddle.
Of course at that very moment on such a busy street, there was no one. I had tunnel vision for the light that slipped in between the folds of their uniforms and all I could think of was "I need to get out of here." Usually I can retort, but I froze. One of them reached for my hip and I bolted through the circle – it felt like freedom on the other side. But I feel trapped now.
Emphases by CASS.
Submitted 4/17/14 by Anonymous.
Take a stand against public sexual harassment and assault: Donate now.
---
Do you have a personal experience with gender-based public sexual harassment or assault? Submit your story to help raise awareness about the pervasiveness and harmful effects of street harassment. All submissions are posted anonymously unless otherwise specified.
If you experience or have experienced sexual harassment on the DC Metro system: Whether the event is happening at the moment or occurred months ago, we strongly encourage you to report to Metro Transit Police (MTP): www.wmata.com/harassment or 202-962-2121. Reporting helps identify suspects as well as commons trends in harassment. You can program MTP's number into your phone so you can easily reach them when needed.
If you need assistance in coping with public sexual harassment or assault, please contact the DC Rape Crisis Center (DCRCC) 24/7 crisis hotline at 202-333-RAPE (202-333-7279).