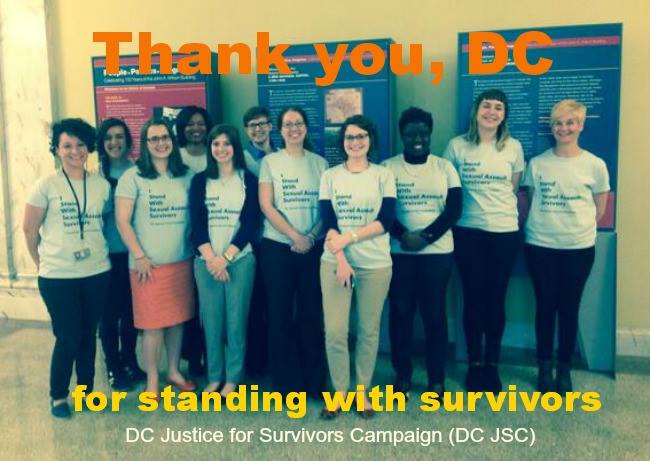 Happy National Volunteer Week!
As you know, CASS is volunteer-run nonprofit. This week, we send an especially HUGE thanks to the DC community members that volunteer their time to make our work possible! This includes the over 400 community members that signed onto join the DC Justice for Survivors Campaign (DC JSC), which yesterday succeeded in helping pass landmark sexual assault reforms in DC.
We're so proud! Thank you to all the volunteers that support us. We couldn't do this work without you!