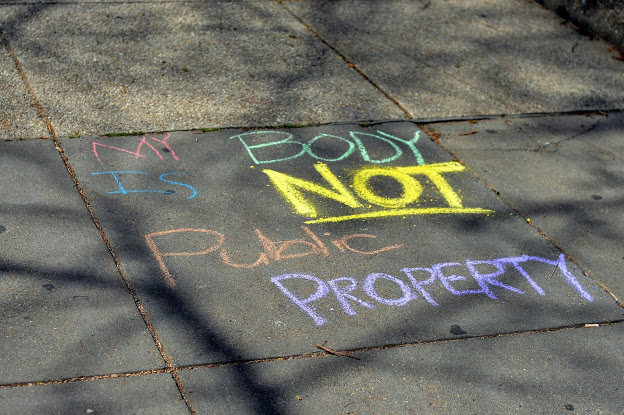 Location: N St SE
Time: Evening Rush Hour (3:30pm-7:30pm)
After reading a post on here about one girl's street harassment for a week, I felt that it was only fitting to write about my experiences this week.
Monday, Oct 28; walking down Half St SE & N St SE (in front of the Nationals stadium)
Group of teens (several girls and one male) threaten to beat me, rob me, and rape me for half a block.
Tuesday, Oct 29
I didn't leave my apartment. I was too sick. Both physically and mentally.
Wednesday, Oct 30; crossing S. Capitol St SW to N St SE
A guy leans too close into my face and mumbles something while grinning.
Thursday, Oct 31
Same cross walk, different direction a group of men are yelling cat calls and making demeaning remarks.
Emphases by CASS.
Submitted 11/1/13 by "A."
---
Do you have a personal experience with gender-based public sexual harassment or assault? Submit your story to help raise awareness about the pervasiveness and harmful effects of street harassment. All submissions are posted anonymously unless otherwise specified.
If you experience or have experienced sexual harassment on the DC Metro system: Whether the event is happening at the moment or occurred months ago, we strongly encourage you to report to Metro Transit Police (MTP): www.wmata.com/harassment or 202-962-2121. Reporting helps identify suspects as well as commons trends in harassment. Recommended tip: Program MTP's number into your phone so you can easily reach them when needed. If you need assistance in coping with public sexual harassment or assault, please contact the DC Rape Crisis Center (DCRCC) 24/7 crisis hotline at 202-333-RAPE (202-333-7279).