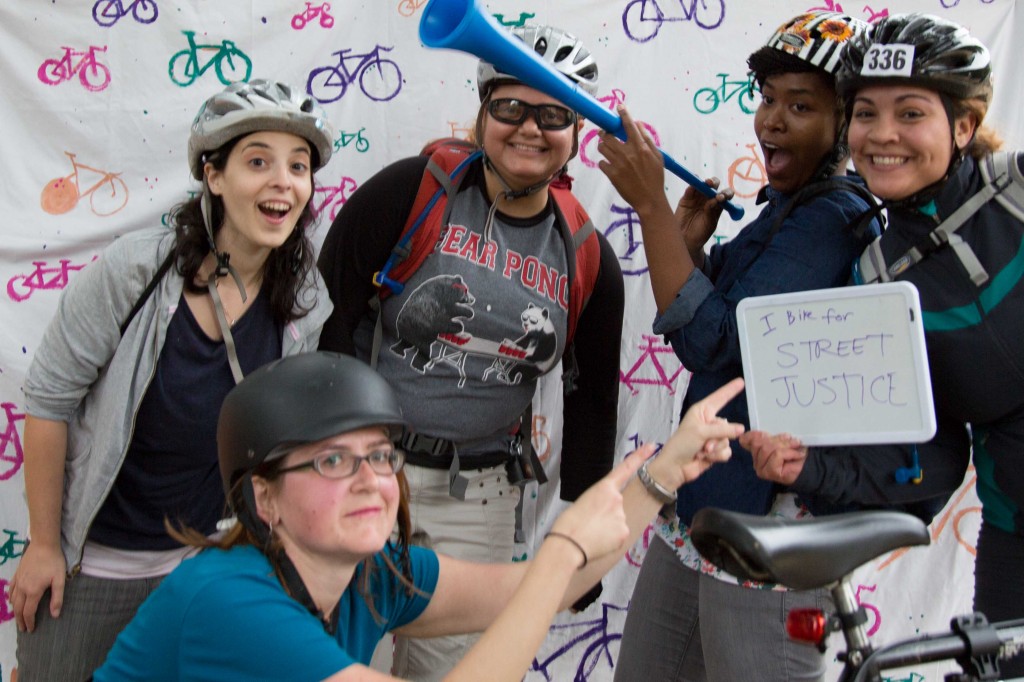 On the heels of last month's super successful 19th Amendment Alleycat (!), we're partnering with the Washington Area Bicyclist Association's (WABA) Women & Bicycles group to provide a community training on public sexual harassment!
DATE: Wednesday, November 20th, 2013
TIME: 6:30pm to 9:00pm
LOCATION: Mt. Pleasant Public Library, 3160 16th St NW, Washington, DC 20010
If you're woman-identifying in DC, you're probably familiar with the behaviors that qualify as street harassment — lewd gestures, sexual comments, following, and unwanted touching, ranging from the humiliating to the threatening. Avoiding this kind of behavior and staying safe can be an unacknowledged reason that many of us hop in the saddle to become urban cyclists. Still, as empowering and fun as cycling can be, it comes with a unique set of harassment-related challenges that can be just as frustrating or scary as the stuff that happens when we're on foot.
The workshop will introduce prevention and empowerment strategies in the face of sexual harassment in public, both on and off bicycles. We'll be teaching tools to respond assertively to harassers and to be active bystanders when you observe others being harassed, and we'll discuss how to mobilize your friends, family, and community to change the culture and end public sexual harassment and assault. The workshop is free of charge.
Please arrive 15 minutes early, our capacity is limited and we've prepared a lot of valuable information and interactive learning.