Reposted from Stop Street Harassment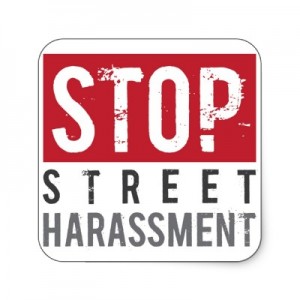 If you live in the Washington, DC, area and are a gay or bisexual man, you're invited to share your street harassment stories and experiences during a discussion group on Tuesday, July 23 from 7:30-8:30pm.
The discussion group is part of Stop Street Harassment's "Documenting Street Harassment in America" initiative that includes a 2,000 person, nationally representative survey and 10 discussion groups with different demographics across the country.
SSH Founder Holly Kearl is teaming up with Patrick Ryne McNeil, who researches the street harassment of gay and bisexual men, to conduct it with gay and bisexual men to hear about their unique experiences with sexual harassment and sexual violence in public places like streets, parks, buses, subways, stores, and restaurants.
DETAILS
The discussion group will be held on Tuesday, July 23, 7:30 – 8:30 p.m. at Lamond Riggs library by Fort Totten Metro Station. Light refreshments will be provided.
Holly will tape record and then transcribe the focus group discussion, but to make it a safe space for participants to share their stories, they can have their names be anonymous if they would like.
ABOUT THE STUDY
Read more about the study. SSH hopes to complete the rest of the focus groups this summer, conduct the survey in the fall, and release a report in early 2014. Read an article about one of the focus groups Holly conducted in South Dakota last summer.
You can contact Holly directly with any questions or concerns at hkearl@stopstreetharassment.org or contact Patrick at patrickryne@gmail.com.
More info about harassment of gay & bisexual men
Washington Blade | Huffington Post
RSVP
hkearl@stopstreetharassment.org