THANK YOU to everyone who came out to our Let's Make Change Happen! event on October 17th, co-hosted with Rainbow Response Coalition!  We had a blast and hope you did, too.  An extra-big thanks goes to our generous host, Amanda Kloer, Campaign Director at Change.org, who made this event possible.  We loved hearing about all the different ways organizations in the DC metro community are working to create safe, violence-free spaces.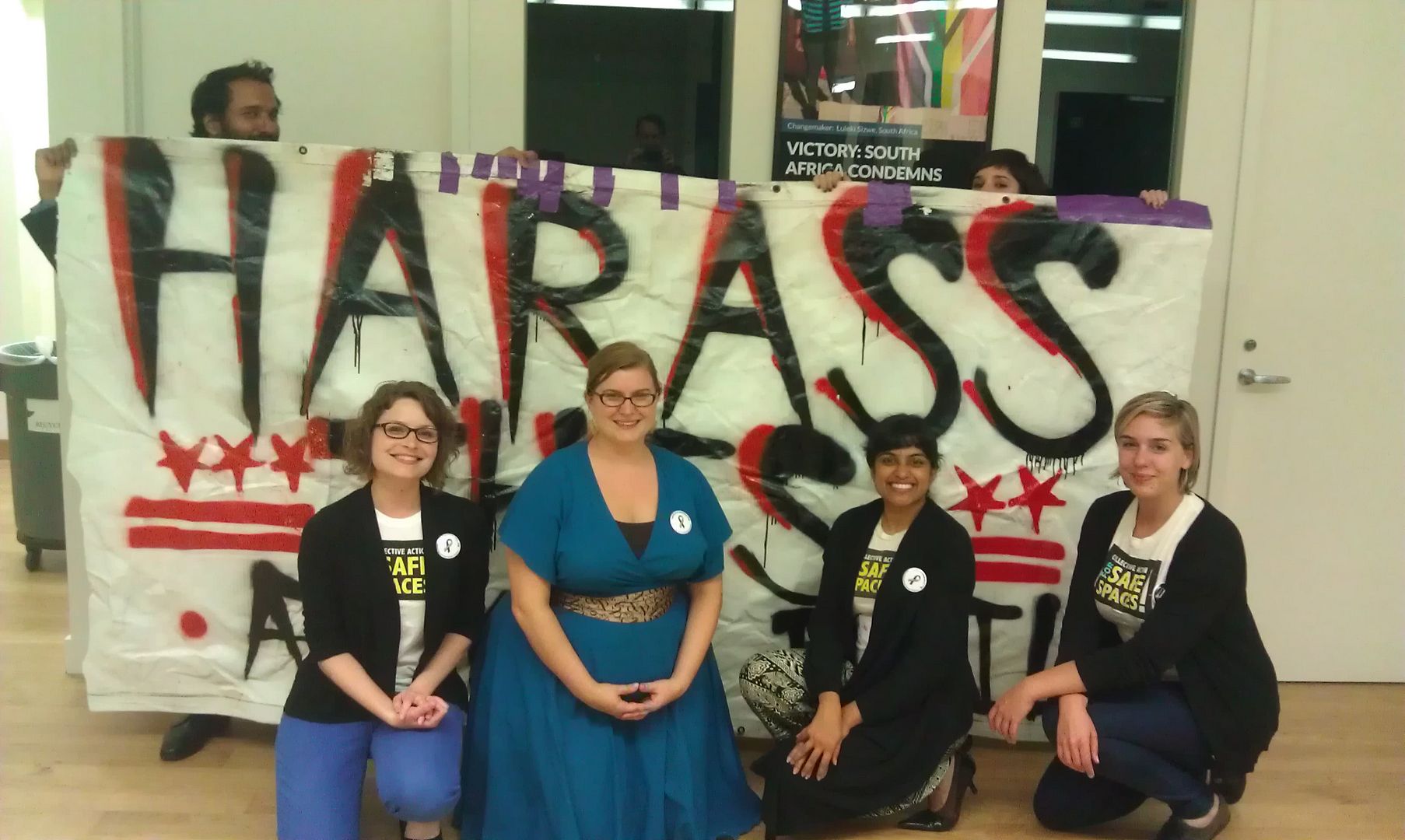 Chai, Zosia, and Julia shared CASS's vision and ambitions of sharing the experiences with street harassment. We talked about harnessing that energy and attempting to create harassment-free public spaces.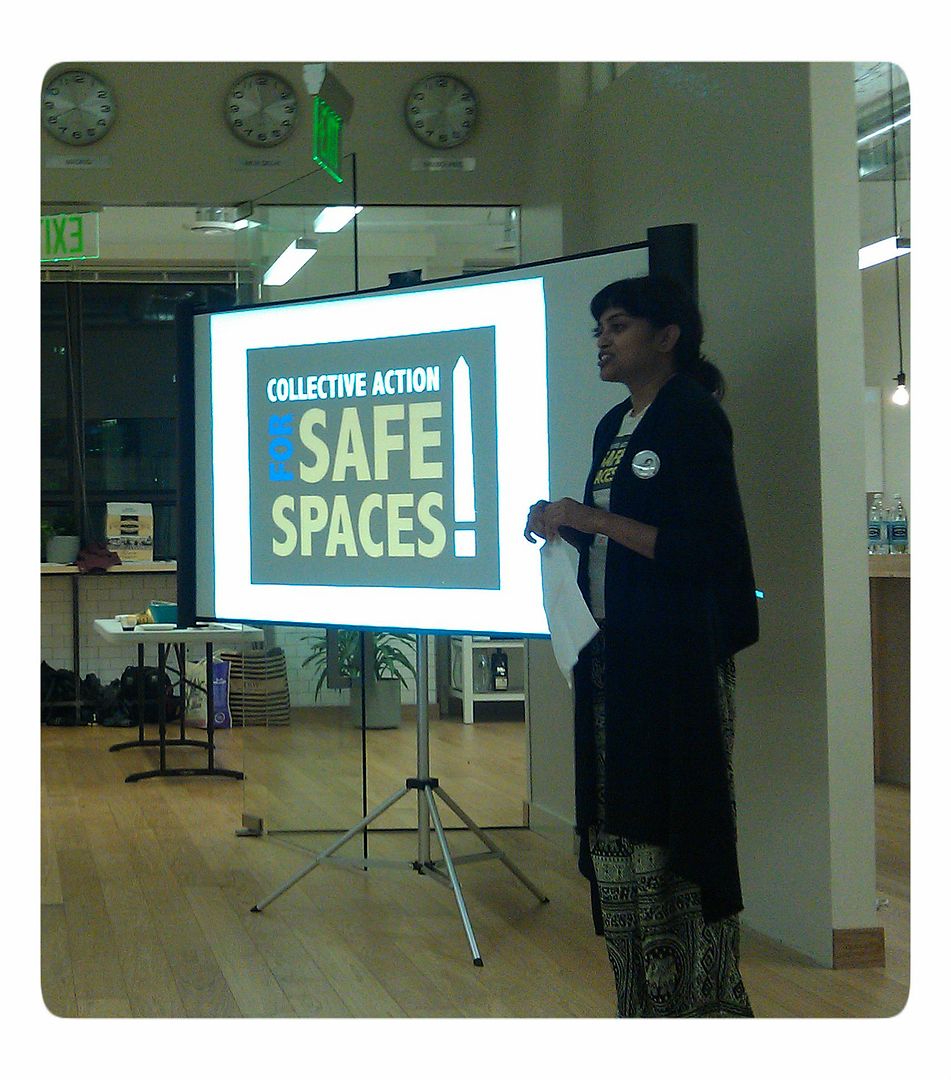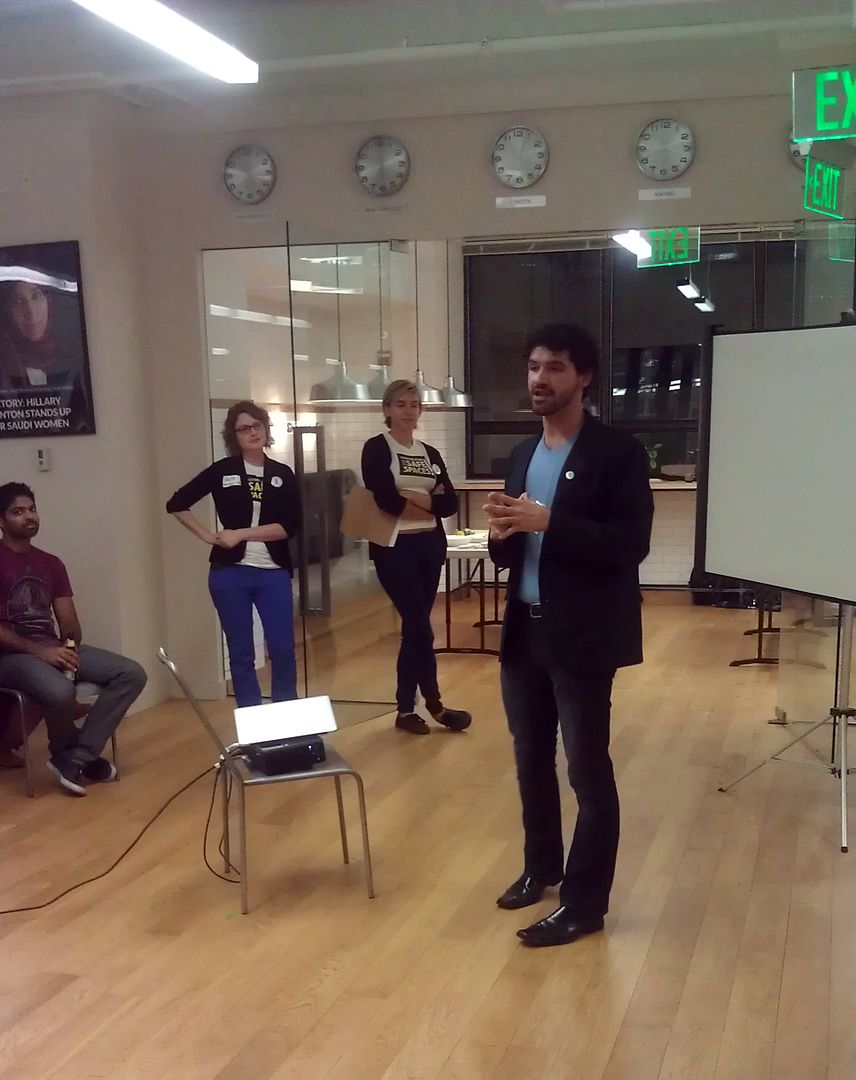 Of course, we truly believe that we can achieve this vision through working collectively with our wonderful ally organizations.  The power of sharing our experiences within a supportive community was demonstrated when a CASS blog contributor shared her story in person, which inspired tears, hugs, and many words of support (it even ended up on ABC News!).
Paul Ashton, of Rainbow Response Coalition, shared the Coalition's work. Much like CASS, Rainbow Response is a volunteer-led organization, and depends on the contributions of its dedicated volunteers to help shine a light on intimate partner violence in the LGTBQ community. Find out more here.
Again, big thanks to Amanda, the folks at Change.Org, our co-sponsor Rainbow Response, and you all for making our little meet-up that much better. We all left feeling inspired and think that change can happen as a dot org.